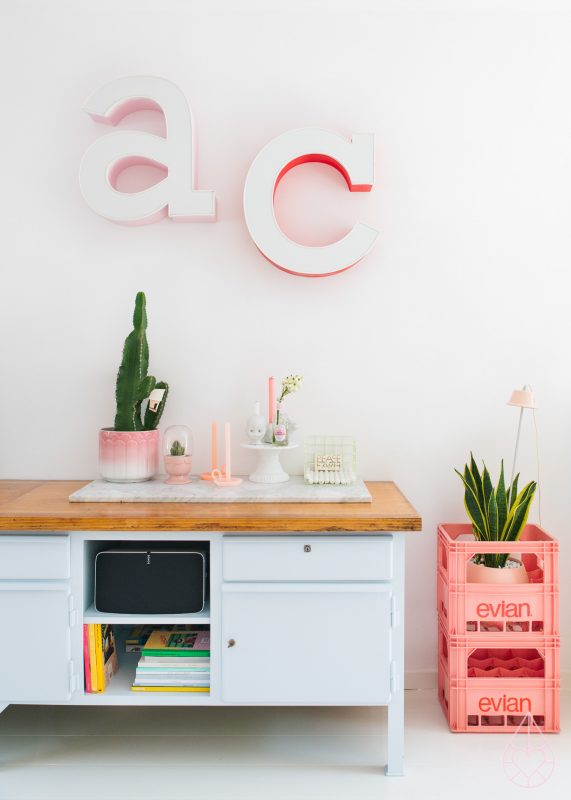 Als je me volgt op Snapchat* heb je al gezien dat ik vorige week via Marktplaats twee vintage neon letters op de kop tikte. Gisteren en vandaag had ik eindelijk wat tijd om ze op te knappen en op te hangen.
If you follow me on Snapchat, you've probably seen me post about these vintage neon letters. I bought them on a Dutch auction site, spray painted them and hung them on our wall. Happy with the results!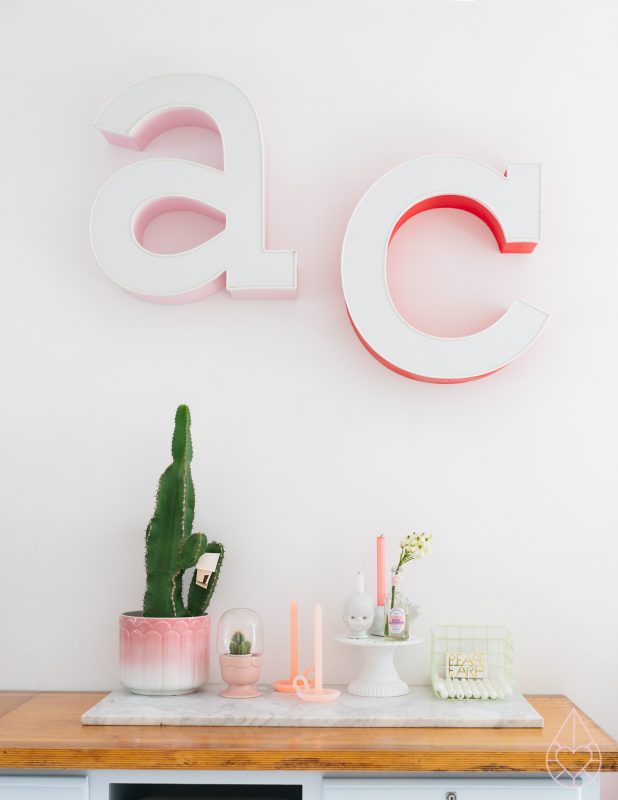 Ik hou enorm van typografie en van neon, dus deze letters vormden een combinatie die ik niet kon weerstaan. De letters zijn nog helemaal intact, zelfs de neon die erin zit werkt nog. Op termijn willen we de letters gaan aansluiten, maar omdat neon met krachtstroom werkt laten we dat aan een professional over.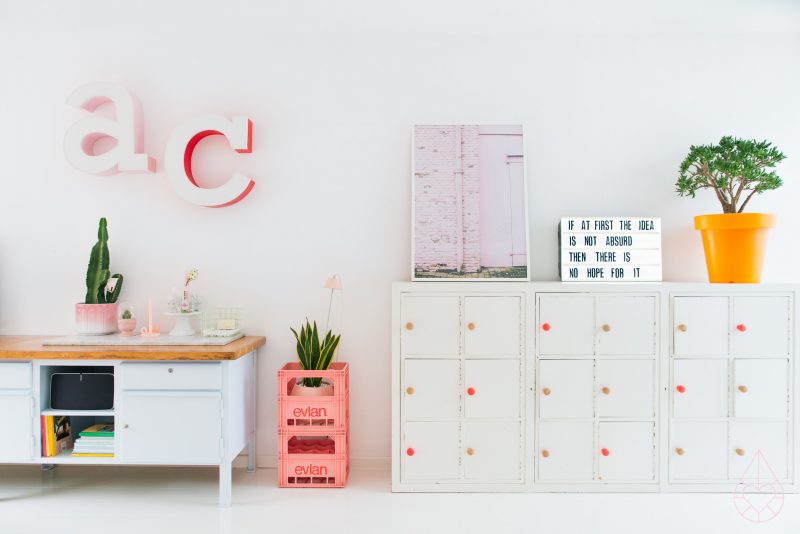 De letters waren wit toen ik ze kocht. De dozen heb ik met spuitbus een kleur gegeven. Ik probeer een beetje buiten m'n comfortzone te gaan en af en toe rood te gebruiken, vooral omdat ik de combinatie van roze en rood zo mooi vind. De letters A en C zijn, hoe romantisch, natuurlijk van Anki en Casper, maar eerlijk gezegd heb ik gewoon de meest toepasselijke letters gekozen uit de selectie die in de advertentie werd aangeboden (er was bijvoorbeeld geen W, M en ook geen Z). Ach, een beetje romantiek op z'n tijd kan geen kwaad, toch?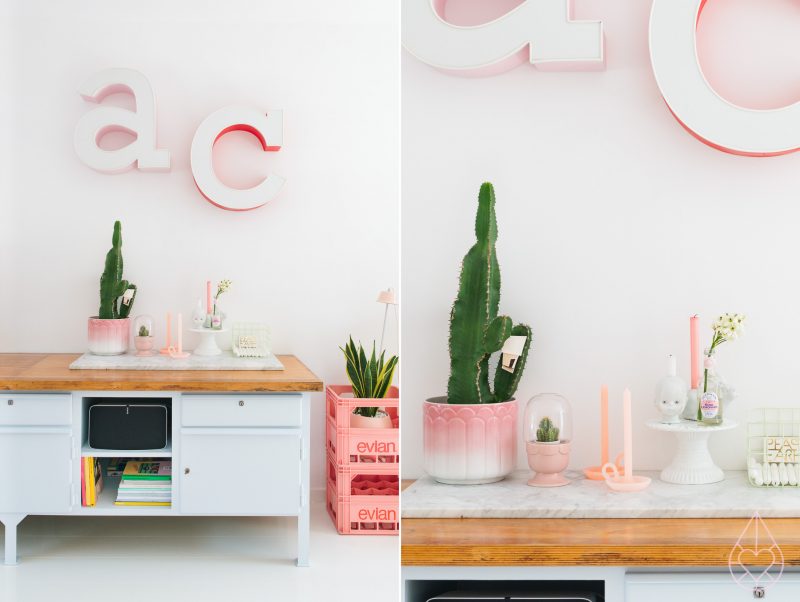 *Snapchat is echt heel leuk. Het is heus niet alleen voor jongeren en als je je er even in verdiept, is het helemaal niet moeilijk. Plus het is lekker 'echt', ruw en ongepolijst. Mocht je me daar willen volgen, mijn gebruikersnaam is zilverblauwnl. Fijne dag!