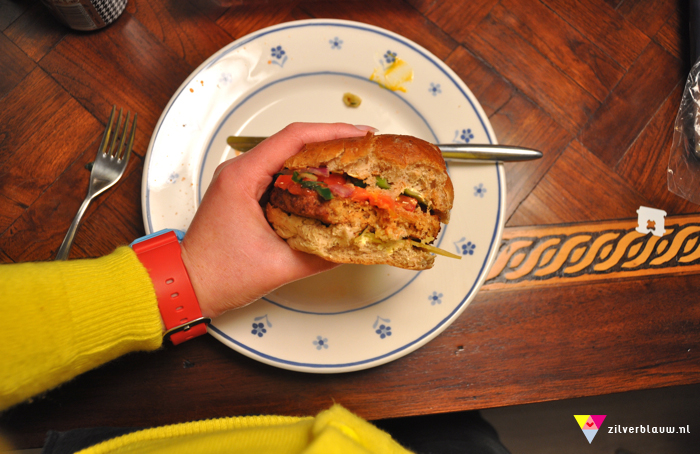 Hier aan de kust… eten we broodjes vegetarische hamburger, (van Lidl, zijn echt lekker) blijkt Mus nog steeds prima in zijn tijgerpak maat 56/62 te passen (hij droeg het hier al) en doe ik een poging om tot rust te komen door het lezen van wat fijne tijdschriften.
Bedankt voor al jullie reacties op mijn frustratie. Waarom iemand foto's jat, of gebruikt? Meestal is dat om meer bezoek te krijgen op hun eigen website of Pinterest-pagina. Ik kom regelmatig, ik denk wel dagelijks, mijn foto's tegen op het www. Over het algemeen is dat niet erg, omdat er netjes terug gelinkt wordt of eerst toestemming is gevraagd. Maar soms is dat niet het geval; zie ik onze keuken ineens bij een vintage-serviesverzamelaar die pretendeert dat het de hare is op Facebook, wordt onze slaapkamer aangeprezen als een 'great bedroom for girls' met als bron 'uploaded by user' op Pinterest, zie ik de tekst van mijn sponsorinfo tot op de letter gekopieerd op een ander blog en, de druppel voor de frustratie van de afgelopen post, vind ik een foto van mijn jongetjes terug op iemands Tumblr, 'source unknown'. Op die manier wordt mijn foto gemeengoed, terwijl ik die foto heb gemaakt om hem hier, in deze setting, op mijn blog te gebruiken. Ik vind het prima en leuk als iemand iets over mijn blog wil schrijven of foto's wil gebruiken, mits er netjes wordt omgegaan met wat ik hier maak. Link with love, hier lees je er meer over. (Zo. En nu hou ik erover op.) Fijne dag lieve lezers!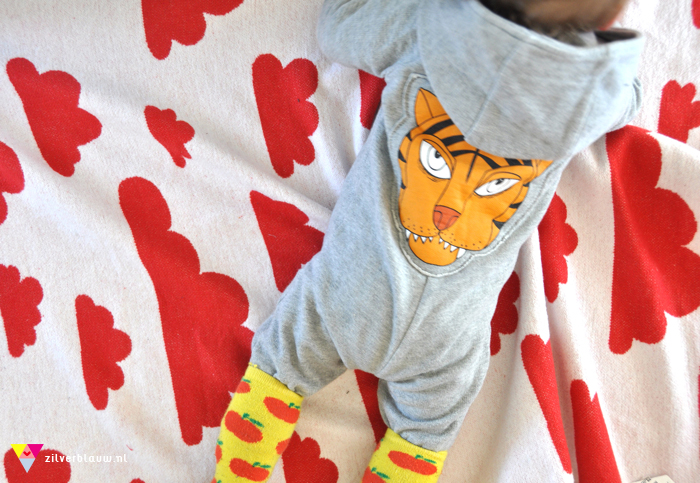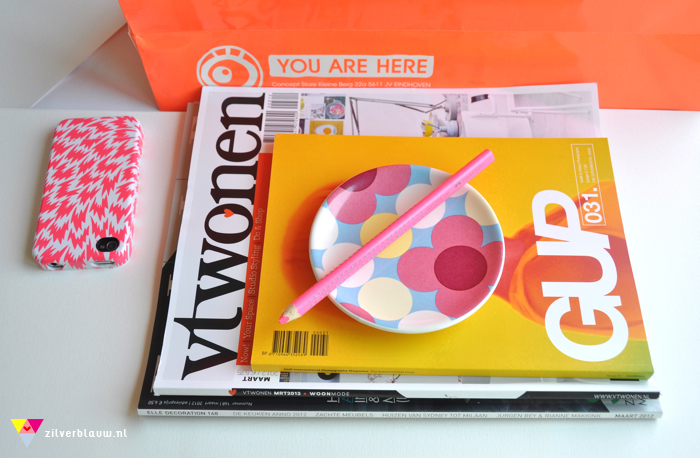 At the summerhouse… we're eating vegetarian hamburgers. Is Mus still wearing his fabulous tigersuit size 56/62 (look how small he was when he first wore it) and I'm reading some magazines. Thanks for all your sweet reactions on my last post. Link with love people, spread the word.