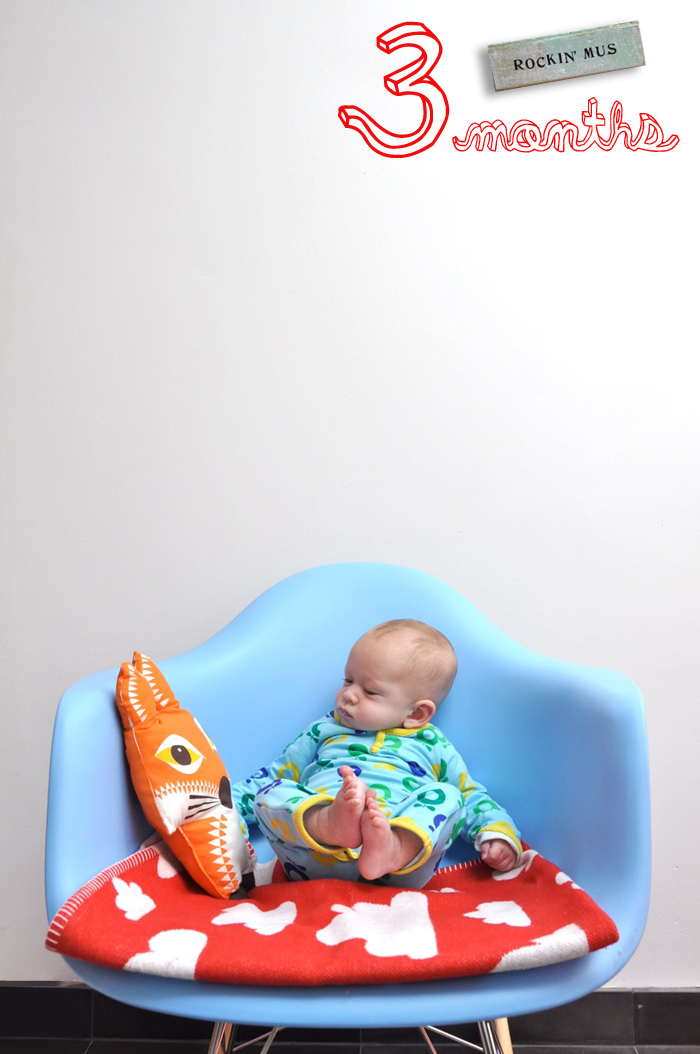 3 maanden oud. 5230 gram, 59 cm. Maatje 62 is, zoals te zien is op de foto, nog steeds wat groot. Het blijft een kleintje, maar wel een ontzettend lief, zachtaardig kleintje. Wat prijzen we ons gelukkig met zo'n vriendelijke baby. Om de hele serie tot nu toe te bekijken, klik op de Rockin' Mus-knop in de sidebar.
3 months old, 5230 grams and 59 cm. Almost a size 62. Still a small boy, but such a sweet, kind baby. We're so happy that he's here. To see all photo's until now, click the Rockin' Mus-button in the sidebar.
En omdat Wolf zich wat achtergesteld voelt als Mus alleen op de foto gaat (serieus) hier nog een foto van de broertjes. Wolf wanted to join too, so here's an extra picture of the brothers.