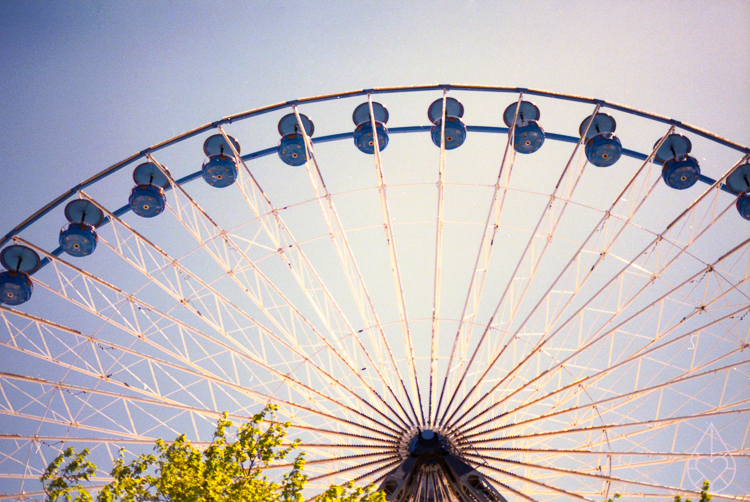 Ik begon analoog te fotograferen kort nadat ik mijn blog startte. Plaatjes als deze vond ik toen (en nog steeds) te gek, het zijn typische dromerige Lomography-foto's. Je krijgt dit effect door te werken met een sterk verouderd fotorolletje, deze was eigenlijk houdbaar tot 2005. Lap verder alle fotografie-regels aan je laars en maak bijvoorbeeld gerust (juist!) foto's recht tegen de zon in, om effecten te krijgen zoals op de laatste foto. Dit reuzenrad stond op de kermis in Antwerpen, ik vind ze altijd wat magisch hebben.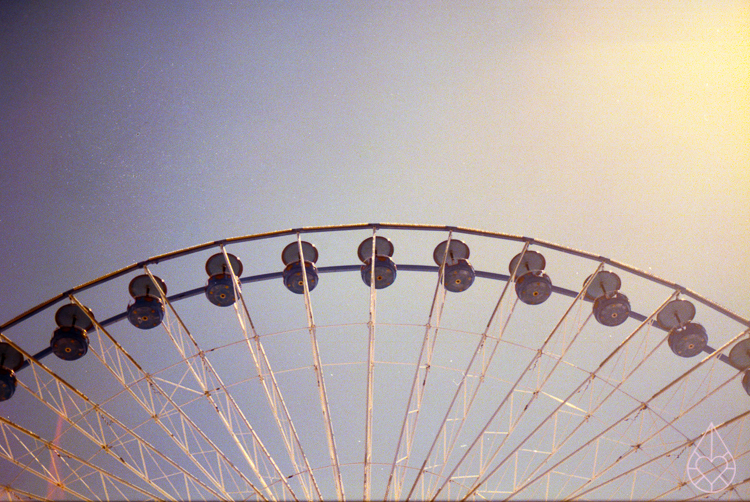 I started with analogue photography short after I started blogging. Photo's like this really make my heart beat faster, with their bold colors and lots of grain typical Lomography-photo's. I shot these photo's with the Nikon FE and expired film. (2005)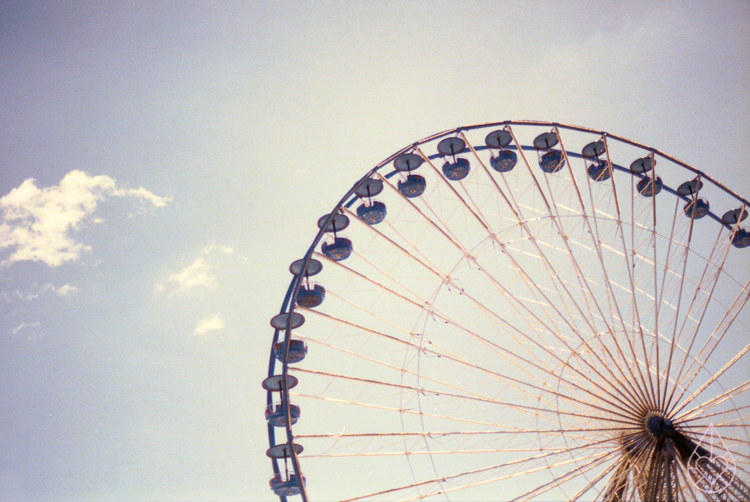 For more Lomo-saturday, take a look at the blogs of Iris, Mireille, Marrit, Nikki, Marcia, Sacha, Milou and Nine. Happy saturday!