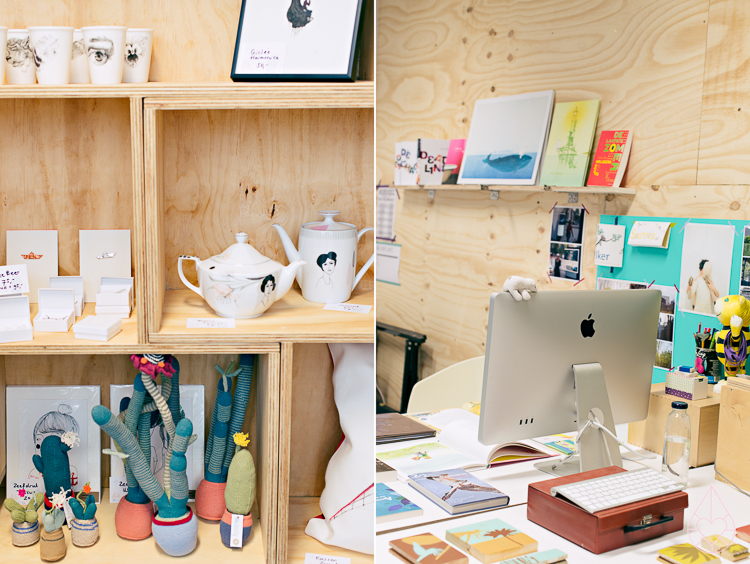 Gisterenavond was ik met een heleboel fijne mensen bij de opening van Urlaub, Ellen's geweldige initiatief op een van de leukste plekjes van Utrecht. Urlaub is een illustratie- en conceptstore, waar je onder andere papierwaren, keramiek, sieraden en kinder- en babykleertjes vindt. Als je hart sneller gaat kloppen van producten die een link hebben met illustratie of grafisch design, ben je bij Urlaub aan het juiste adres. Ik werd zowat hysterisch toen ik er binnenkwam; zo'n hoop mooie spullen en ook veel producten die ik nog nooit (in het echt) had gezien. Rond etenstijd zijn we met een gezellige groep bloggers gaan eten bij LE:EN, het restaurant waar ook de launch van Oh Marie was. Ik had een topavond. En weten jullie wat het gaafst van alles is? Onze posters en kaarten zijn ook te koop bij Urlaub. Ik tel mijn zegeningen deze week op zaterdag.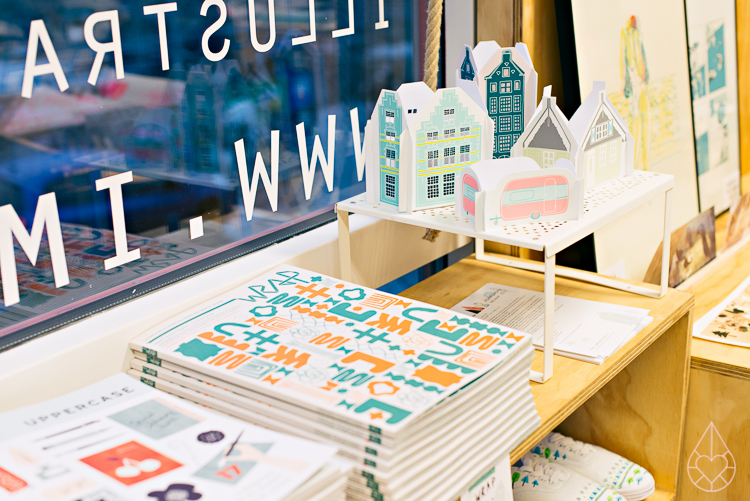 Yesterday, we celebrated the opening of Urlaub; Ellen's great initiative. Urlaub is an illustration- and concept store at the edge of Downtown Utrecht. Urlaub sells all kinds of products with a link to illustration and/or graphic design (paper, ceramics, textiles). The website says that Urlaub will be a place where anything goes; where you'll feel like you're on holiday. Well, I sure felt like I was on a holiday! Wonderful (and new to me) products and the sweetest people. We had such a great time. The coolest thing is: our posters are for sale there too! How amazing is that? I feel like counting my blessings on a saturday morning.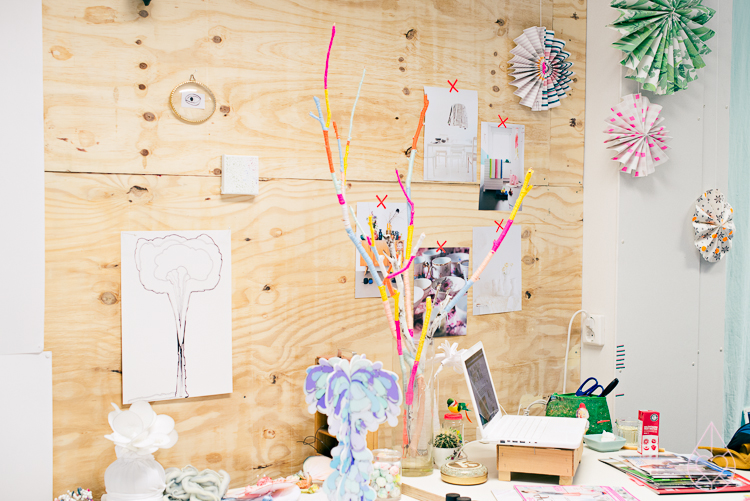 Boven: het bureau van Marieke van Pimpelwit.
Afgelopen week opende er nog een aanwinst van een winkel, Femkeido in Delft. Ik kon helaas niet bij hun opening aanwezig zijn en wat baalde ik daarvan. Femkeido verkoopt onder andere Donna Wilson en Hay. Staat op mijn lijstje om heel binnenkort te bezoeken. Ik vind het zo stoer en bewonderenswaardig; gewoon je hart volgen en een winkel openen, wat nou crisis. Respect! Fijne zaterdag allemaal!