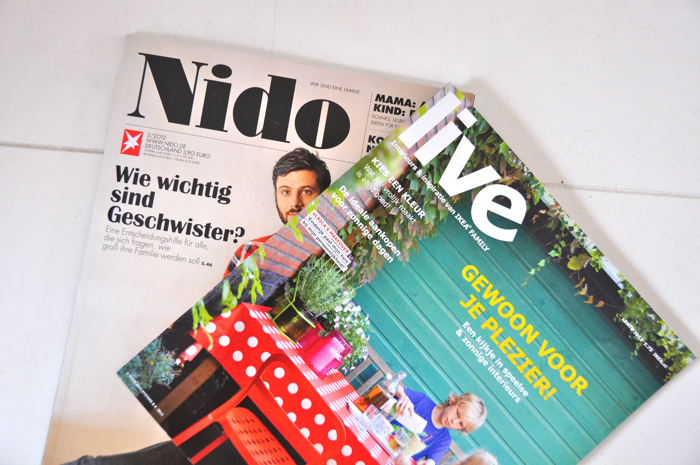 We staan in het nieuwe IKEA Family Live-magazine, wat je op de mat krijgt als je een Family-pas hebt van IKEA. Het magazine is alleen in het Frans online te bekijken, binnenkort waarschijnlijk ook in het Nederlands, dan zal ik daarvan ook een link plaatsen. De foto's zijn afgelopen najaar gemaakt, grappig om te zien dat Mus zoveel is gegroeid in de tussentijd. Verder staan twee foto's die ik heb gemaakt in het Duitse blad Nido, erg leuk vind ik dat. Het artikel gaat over opruimen en organiseren in een familiehuis. (kunnen we wel gebruiken, haha!)
Ik ben heel blij met al jullie lieve woorden over de shop. Caroline schreef een stukje wat me zowaar ontroerde, dank! Maar ook hier,  hier en hier fijne, lieve woorden, heel erg bedankt allemaal!
IKEA Family Live-magazine published an article about our home & style, you can read it here. The pictures are from last september, Mus looks so small, funny to see how fast he develops. Two of my photo's are in the German magazine Nido, used for a production about organizing your home. And I'm so happy with the sweet words about the shop! Caroline wrote a post about the shop/my blog and it really moved me. But also sweet words here, here and here, thank you all so much!