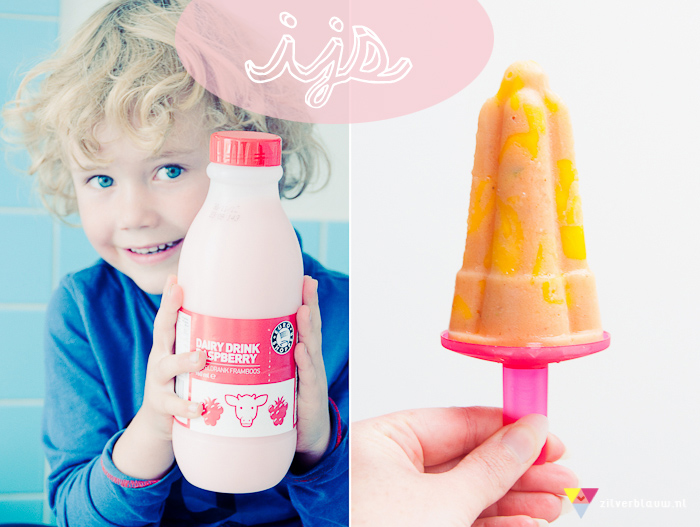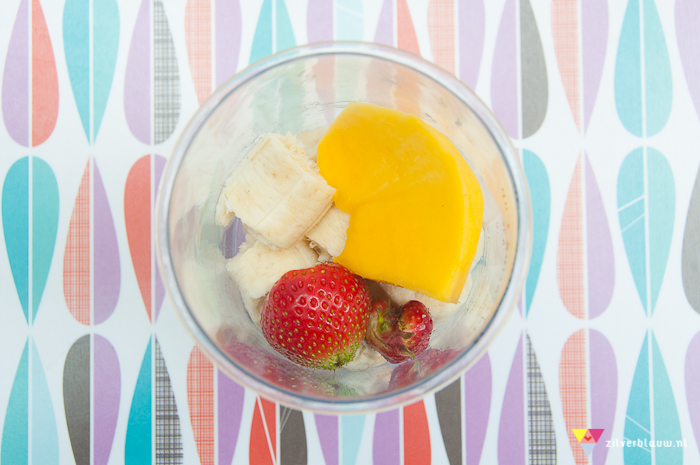 Vandaag maakten Wolf en ik fruitijsjes, in de hoop dat de zomer snel komt!
Nodig:
2 bananen, halve mango, scheutje yogidrink (die van Euroshopper heeft de gaafste verpakking, vinden wij) ijsvormpjes en eventueel wat aardbeien, al dan niet uit eigen tuin.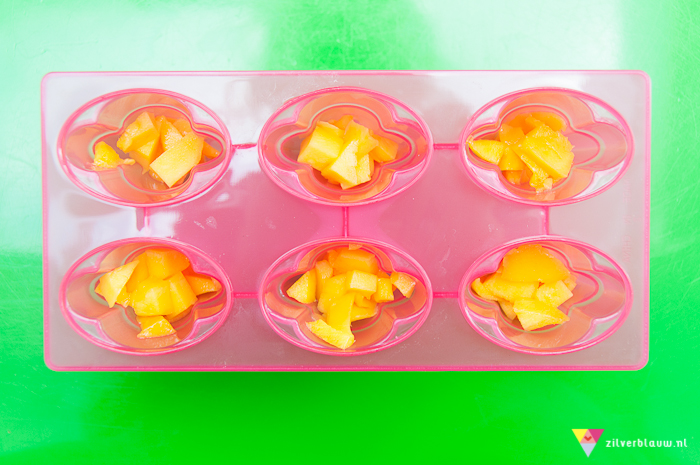 Doen:
Snij een halve mango in stukjes. Vul de ijsvormpjes voor de helft met stukjes mango. De stukjes die overblijven, gaan in een schaal om gepureerd te worden. Ontdoe twee bananen van hun schil. Doe die ook in de schaal, net als de aardbeien. Pureer het geheel tot alle stukjes verdwenen zijn en voeg een grote scheut yogidrink toe. Verdeel de massa over de vormpjes, steek de stokjes erin en zet de gevulde vormpjes in de diepvries. Even wachten tot ze bevroren zijn. Smakelijk!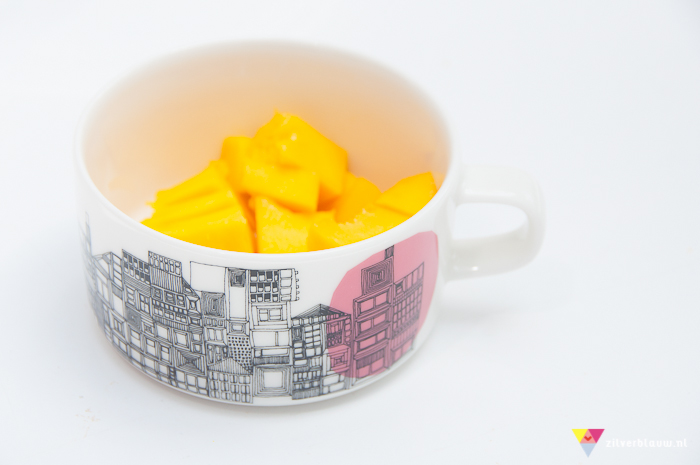 Wolf and I made fruit popsicles, with bananas, mango and some strawberries. We blended two bananas, some mango and strawberries from our own garden (yeah!) and added a dash of fruit milk. We filled the popsicle forms with pieces of mango and the fruit mix. Put 'em in the fridge and enjoy!