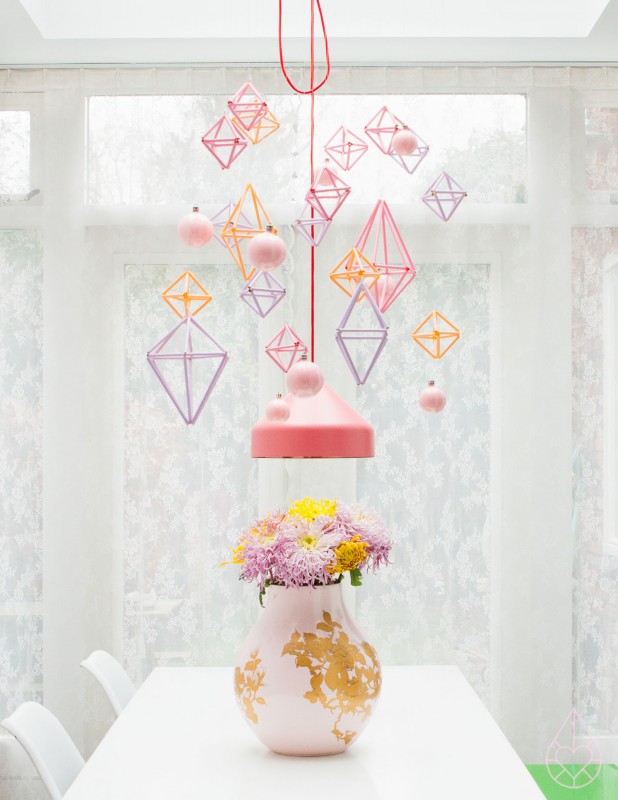 De afgelopen weken dacht ik na over iets dat ik in onze lichtkoepel kon hangen voor de feestdagen. Vorig jaar maakte ik de kristallen van de krantenkapper en die vond ik prachtig. Het liefst wilde ik ze dit jaar terughangen, maar ik vond dat ik iets nieuws moest proberen. Daarom maakte ik dit jaar himmeli. Een himmeli is een van oorsprong Fins ornament. Het werd gemaakt van stro en touw en aan het begin van de wintertijd boven de eettafel gehangen om ervoor te zorgen dat de komende oogst overvloedig zou zijn. Mijn himmeli maakte ik gewoon van rietjes en een klosje koperdraad.
Last year I folded lots of paper crystals, a DIY I really loved. I wanted to try something new this year and decided to make himmeli. Making himmeli is easy and fast: it took me only one evening to make the ones pictured. Although the instructions are in Dutch, I think the pictures speak for themselves. Please let me know if you have any questions.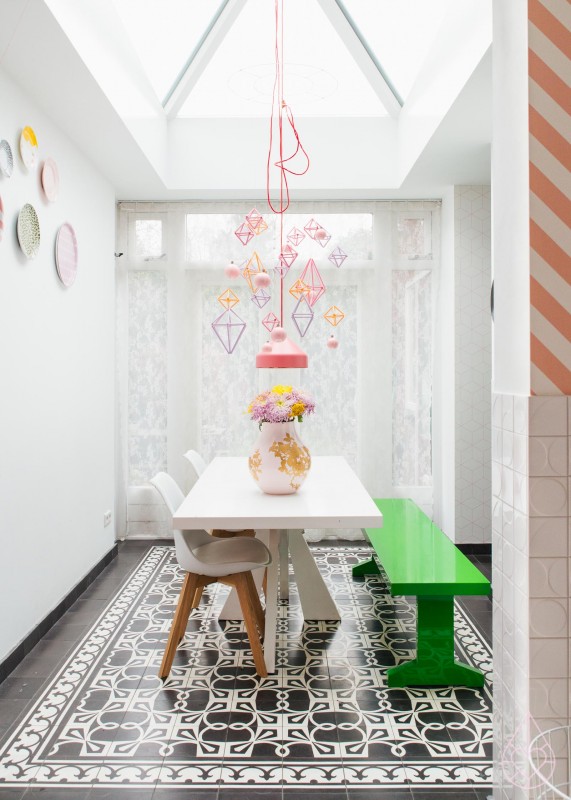 Himmeli maken is helemaal niet moeilijk en je kunt er in een avond een heleboel maken. Hieronder leg ik stap voor stap uit hoe je de eenvoudigste vorm maakt. Als je dat eenmaal een keer gedaan hebt, kun je variëren met vormen en bijvoorbeeld een diamant maken.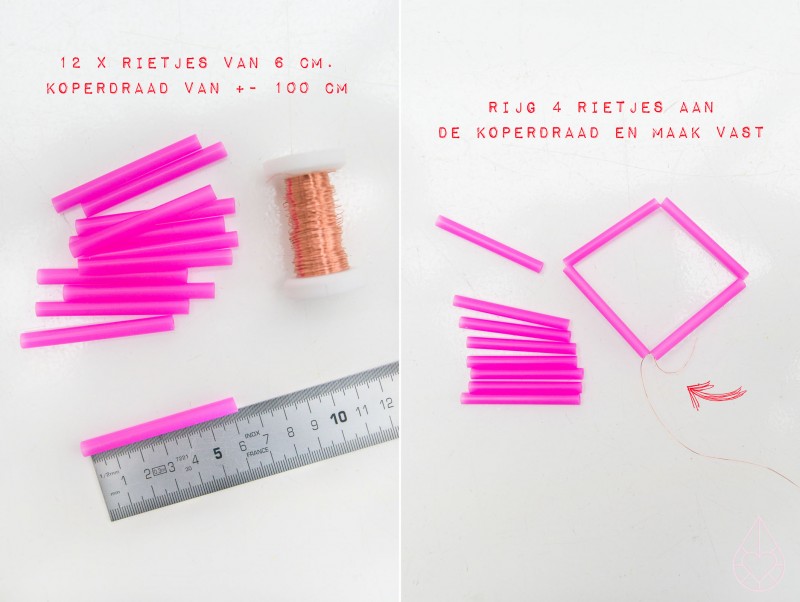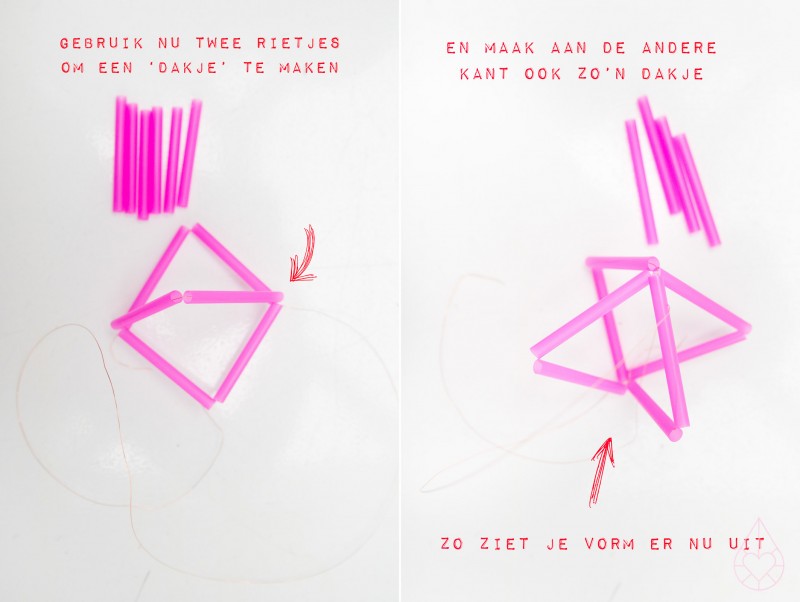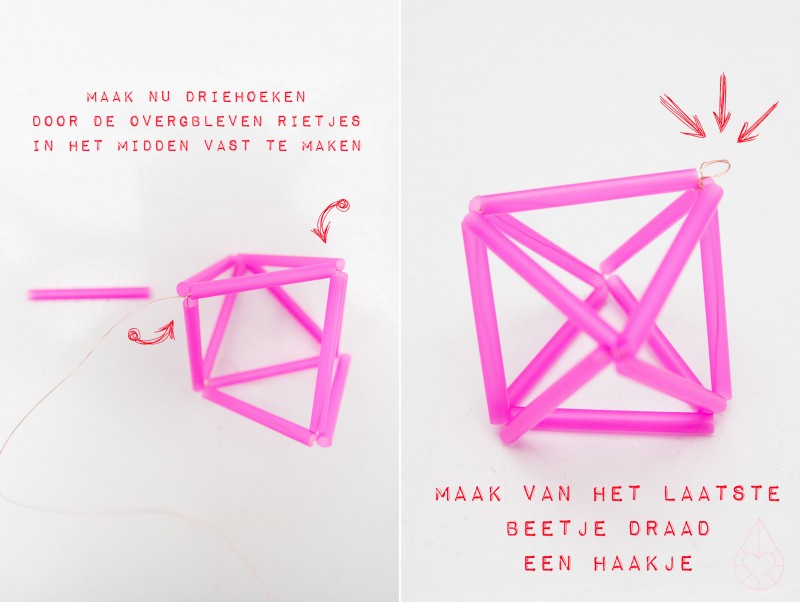 Als je himmeli klaar zijn, kun je ze een kleurtje geven. Ik kocht een aantal pastelkleurige spuitbussen (hier zijn ze niet zo duur, hebben ze alle kleuren en de kwaliteit is prima) en maakte onder het afdak in onze tuin een plek om de himmeli op te hangen aan een stuk koperdraad.  Het verven gaat het makkelijkst als de himmeli hangen.  Als je goed tussen de rietjes door spuit met de spuitbus, zijn twee lagen verf voldoende.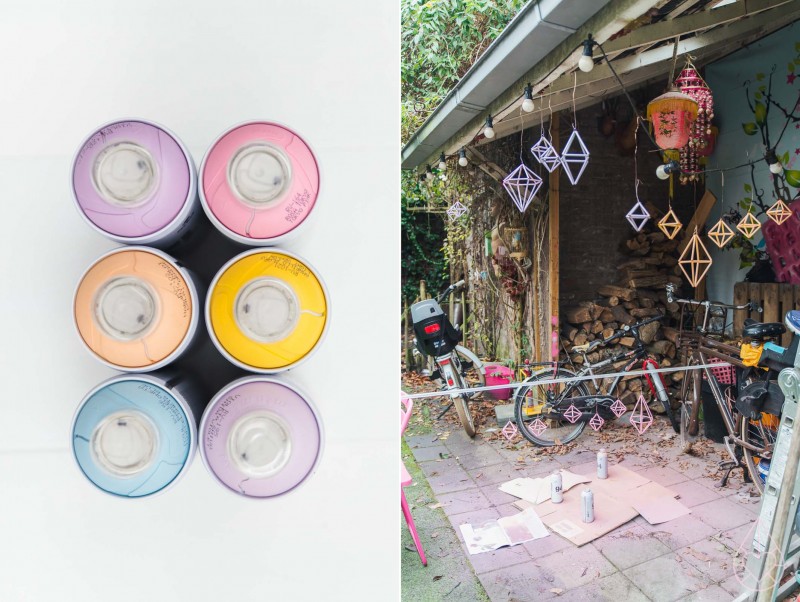 Ik hing de himmeli met visdraad en kerstbalhaakjes op aan een zelfgemaakte lintenhanger. De roze kerstballen zijn vintage, Iris vond ze voor me bij de kringloop.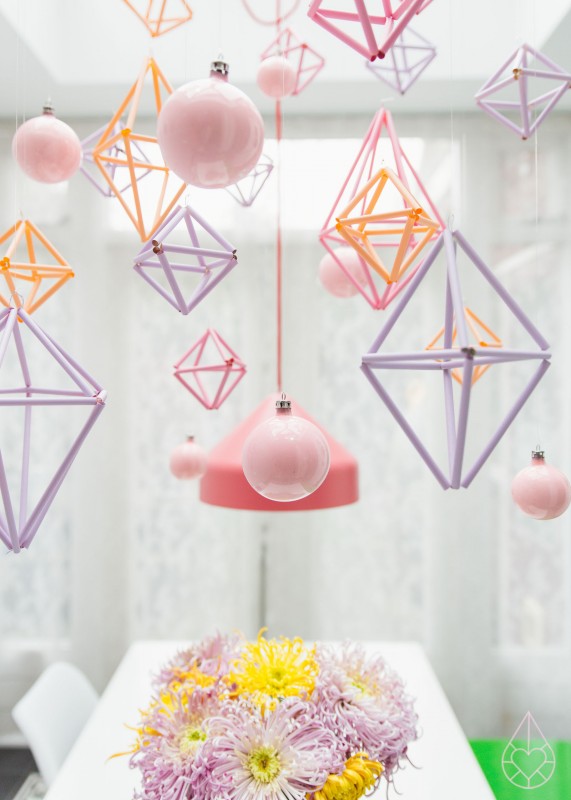 p.s. de kerstpagina is bijgewerkt. Superleuk dat jullie zoveel foto's taggen en insturen! Fijne zondag.