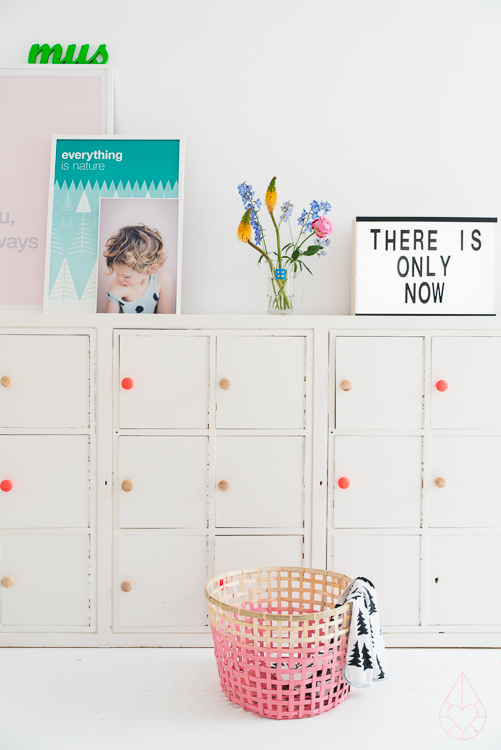 Nadat ik laatst in Jenske's prachtige huis (en tuin!) was, werd ik verliefd op de GADDIS manden uit IKEA's nieuwste PS collectie, waarvan Jenske de naturel versie in huis heeft. Ik viel voor de gekleurde 'gradient' versie. Het materiaal en het kleurverloop, prachtig vind ik het. Alleen de kleuren die IKEA in de collectie heeft, dieppaars, oranje en zwart, zijn niet helemaal de mijne. Daarom kocht ik een mand zonder kleur en maakte ik 'm zelf 'gradient' met een roze spuitbus die we nog in huis hadden. Wolf vindt graffiti te gek en wilde graag helpen. Ik dekte de bovenkant van de mand af met papier, zodat we niet per ongeluk te ver zouden spuiten met de verf. Blij met het resultaat! Meer DIY's zien op dit blog? Klik hier. Fijne nieuwe week!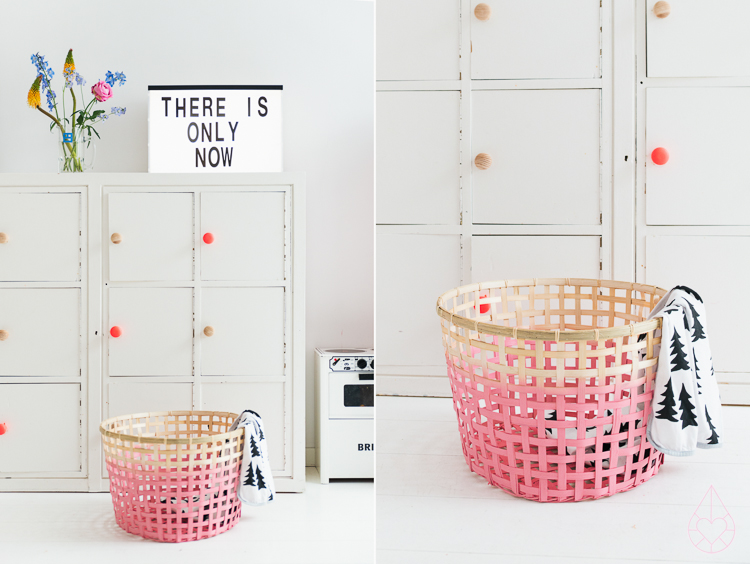 After visiting Jenske's beautiful home a couple of weeks ago, I fell in love with IKEA's new GADDIS baskets. I love the material and the 'gradient'-effect. The colors didn't match our interior though, so I decided to buy one without color and spray paint it in a 'Zilverblauw-ish' pink.Wolf loves graffiti so he was very eager to help. We both love the result. Happy new week!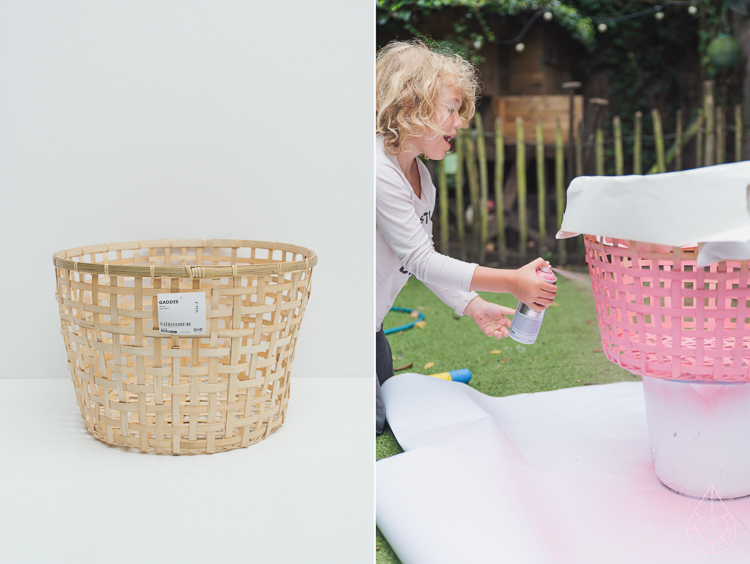 Voor de oplettende lezer: we zijn hard aan het werk aan onze nieuwe zakelijke site zilverblauw.com, waar je voorheen mijn fotografie-portfolio vond. Het werkt wat anders dan voorheen, mocht je vragen hebben over de kinderfotografie en er op de nieuwe site niet uitkomen, schroom dan niet om Casper te mailen: casper@zilverblauw.nl
De winnaar van de tickets voor het 100% mama event is Denise, met onderstaande comment. Gefeliciteerd! Stuur je adresgegevens even naar anki@zilverblauw.nl en de kaartjes komen jouw kant op. Niet gewonnen? Op Instagram kun je nog tot en met woensdag meedoen aan onze Snor give-away. Fijne nieuwe week!