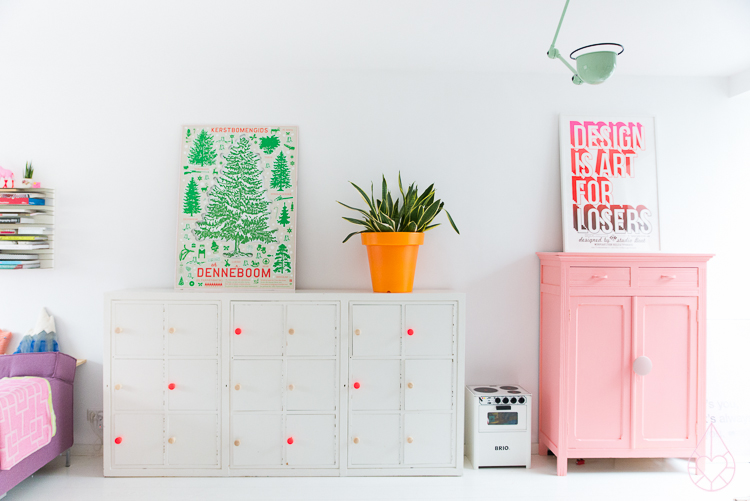 We hakten de knoop door en bestelden een nieuwe bank. Onze Kartell-bank was door de kinderen zo grondig gesloopt dat we er nauwelijks nog op konden zitten. De helft ervan brachten we na de zomer al naar de stort en zodoende zaten we al ruim drie maanden op twee kleine stukjes overgebleven bank. Deze nieuwe bank voelt dus echt als verwennerij. (we kunnen er zelfs op liggen, ahhhh) We vervingen ook de knopjes van onze witte kast, een idee wat ik in het Scandinavische OK – Omin Käsin las.
We bought ourselves a new couch and after months of waiting and sitting on the remains of our demolished Kartell-couch, (thank you, children) it finally arrived.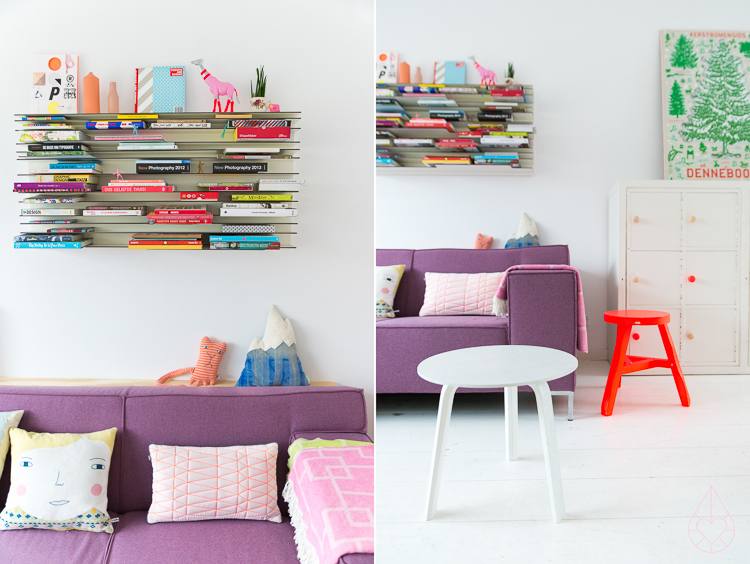 Het wordt langzaamaan kerst in huis: ik heb er nog niet zoveel aan kunnen doen als ik eigenlijk wilde, vanwege de drukte rondom het behang. (dank voor al jullie lieve reacties!) Het witte tafeltje is van Hay en komt van Fonq, waar ze mooie woonaccessoires hebben. Ik ben verliefd geworden op het bergkussen van Sloppop, wat ik van Cas- ehh Sinterklaas kreeg. Het neonkussen met geometrisch patroon komt van mijn nieuwe sponsor Wies Wonen.
Christmas is coming, but because of the stir around the launch of our wallpaper-collection, I haven't done much decoration yet. (thanks for all your sweet comments, they mean the world to us!) The white table is by Hay, the mountain-pillow is one of my new favorites and made by the talented Liesbeth from Sloppop. The other new pillow with neon design is comes from my new sponsor Wies Wonen.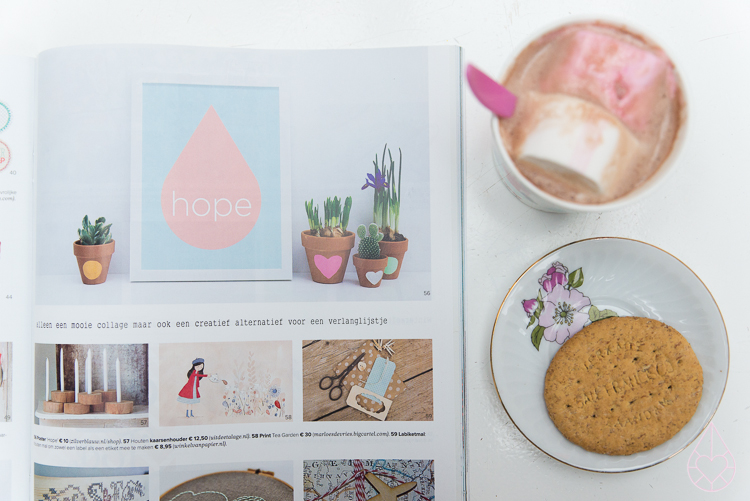 Verder vind ik het altijd leuk om fijne Zilverblauw-publicaties te delen met jullie: de Hope-poster staat in de 101 woonideeën van deze maand en de Analog Diamond-poster in de Engelse Mollie Makes. We zijn trots!
And we're really proud: our Hope-poster is in this month's 101 woonideeën and our Analog Diamond-poster is in the English version of Mollie Makes!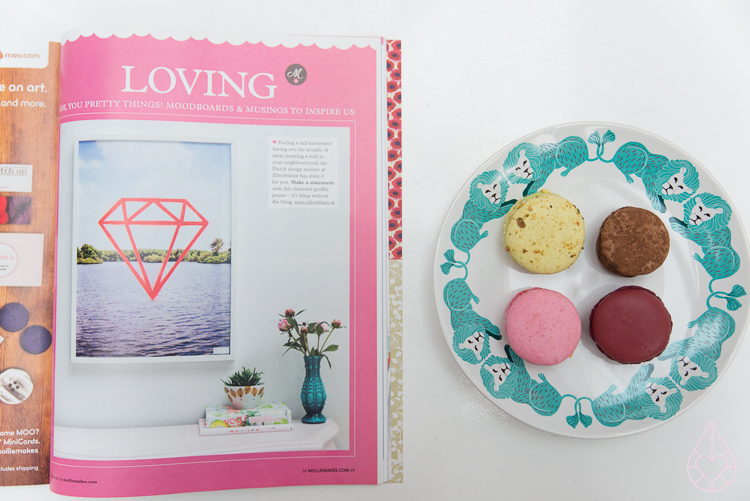 En, last but not least, voor de nieuwe Oh Marie! maakte ik een bijdrage over analoge (winter)fotografie. Het is weer een schitterend nieuw nummer geworden, dus mocht je 'm nog niet hebben gezien dan kun je hier de nieuwe Oh Marie bekijken.
Last but not least: have you seen the new Oh Marie! yet? It's all about 'Winter Harvest'. Marlous asked me to talk about one of my passions, analog photography. Click here to read it.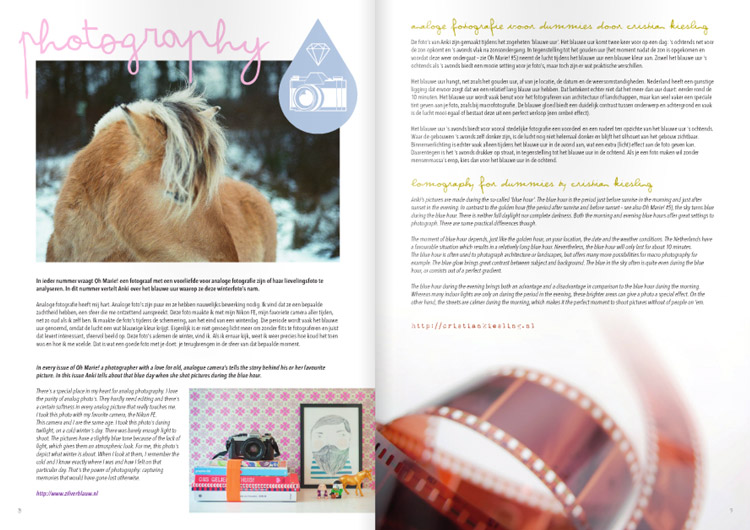 Oh, en nu vergeet ik nog bijna dat er heel veel nieuwe winterdieren op de winterdierenpagina staan! En dat de actie met de gratis Liefde-poster bij je bestelling nog loopt tot en met 15 december en dat alle posters weer op voorraad zijn in de shop.