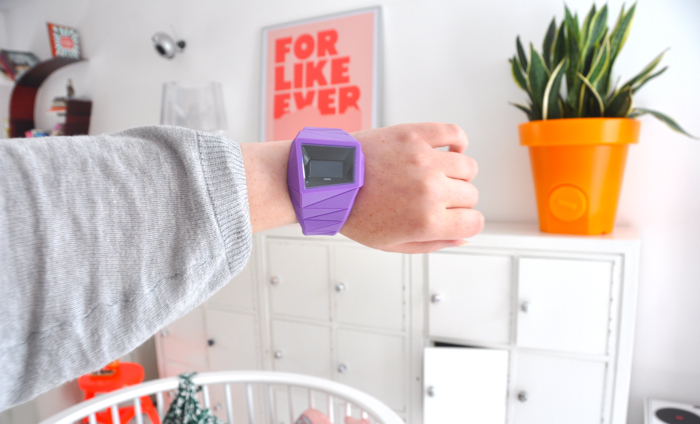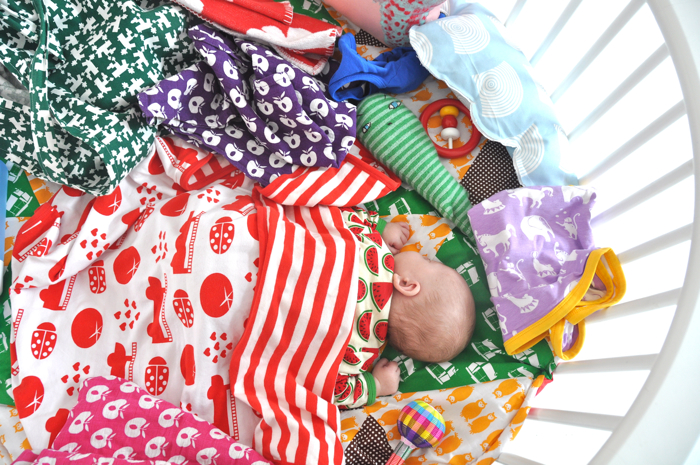 Na bijna een maand wachten heb ik eindelijk mijn nieuwe Alessi-horloge binnen. Online winkelen is een geweldige uitvinding, mits producten op voorraad zijn én functioneren. Helaas beide niet het geval dus na lang wachten op de levering moest het horloge ook nog twee keer terug. Ben er desondanks blij mee. Mus lijkt zich niets aan te trekken van de ietwat hysterische kleuren om zich heen en doet een dutje in de box. Vanochtend zijn we op nacontrole geweest bij onze lieve verloskundige en ik mag rustig beginnen met hardlopen. Joepie!
('Lozzie' is trouwens Brabants voor 'horloge', vandaar de ietwat vreemde titel van dit bericht)
After waiting for almost a month, I finally got my new Alessi-watch. Due to mismanagement from the online shop I had to return the watch twice, argh. Glad it's ok now and happy with my new watch! Mus doesn't seem to be disturbed by all the bright colors surrounding him. We went to our midwife for the final check-up this morning; everything's fine so I can slowly start running again, hurray!