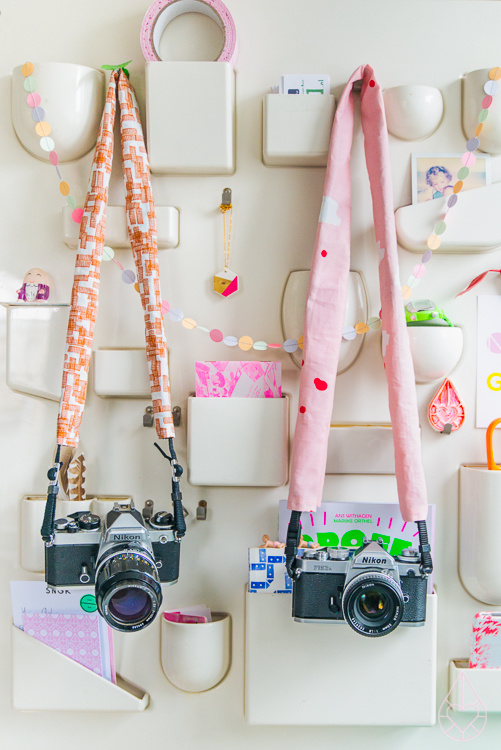 Dank voor al jullie lieve woorden over de operatie aan mijn oog. Het is best een uitdaging voor me om voorzichtig te moeten zijn met 'kijken'. Mijn oog kan zich nog niet zo lang achter elkaar focussen, dus doe ik steeds kleine dingen, rust even en ga dan verder. Het maken van deze straps voor mijn camera smeerde ik uit over twee dagen. Het is een erg gemakkelijk klusje met snel resultaat. Hieronder vind je een simpele werktekening, maar eigenlijk heb je die niet eens nodig. Ik maakte als het ware een soort hoesjes die ik over de oude (lelijke zwarte) camerastraps heen schoof. De stof die ik gebruikte is van Tas-Ka.
Today I made simple diy camera straps using my favorite fabric from Tas-Ka. My eye is still pretty sore so I try to take it as easy as I can. Making these straps (or actually it's a cover, I slid it over the old strap) is an easy task and it takes no more than 30 minutes per strap, so it's just perfect for me and my sore eye. I used the detail drawing below, but I don't think you really need it because it's so simple.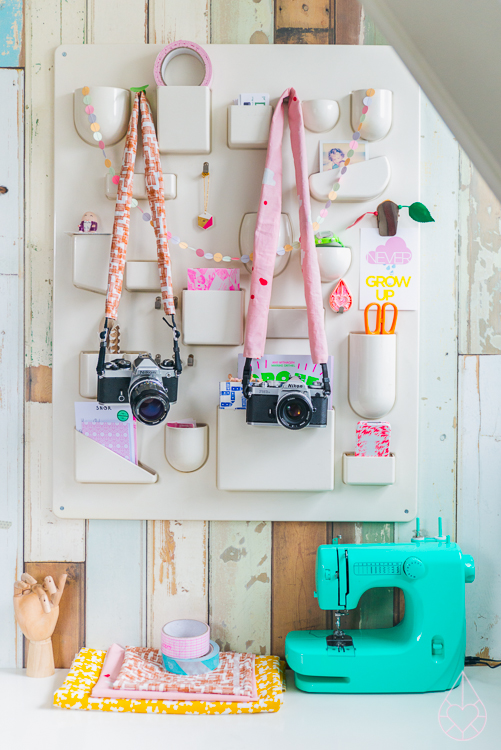 Knip een stuk stof af wat net zo lang is als de band van je camera tot aan de (eventuele) riempjes en twee keer zo breed. Vouw de stof aan de korte kanten naar binnen en stik vast. (1)  Leg de stof nu met de bedrukte kant naar boven, vouw dubbel over de lengte en stik vast. (2) Het hoesje zit nu binnenstebuiten dus je moet het nog 'goed' draaien. Ik gebruikte de achterkant van een houten lepel om dit makkelijker te maken. Schuif over de band van je camera en tadaaa!
p.s. Het rek waar de camera's aanhangen is een vintage versie van de Vitra Uten.Silo 1, je kunt er hier meer over lezen. De naaimachine is van HEMA.