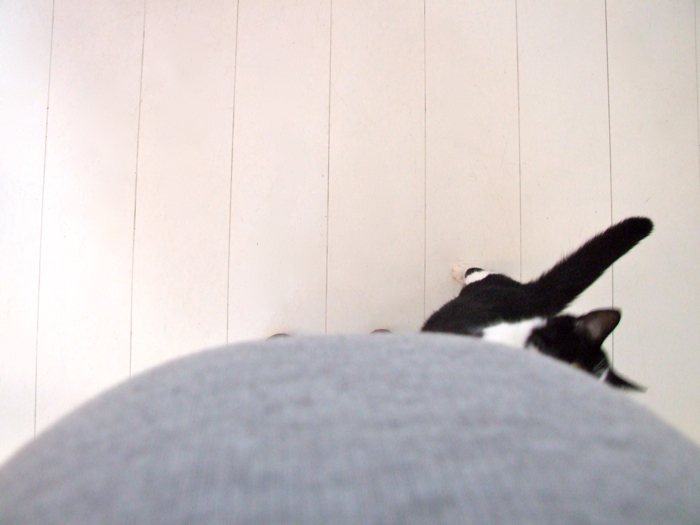 Je zou haast zeggen dat ik het expres doe hè? Die kat erbij roepen zodra ik een foto van de buik wil maken? Het lijkt er ook wel een beetje op, maar het is écht niet zo. Wij hebben gewoon een buitengewoon nieuwsgierige kat.
Met de buik gaat het goed zoals jullie zien, ik zie mijn tenen bijna niet meer. De beknelde zenuw houdt zich redelijk gedeisd, mits ik niet te gek doe. (het krukje waar ik gisteren over blogde is dan ook braaf door vriendin Iris heel Antwerpen doorgesleept, dat lukt me bijvoorbeeld echt niet) Over het algemeen gaat alles dus voorspoedig. Kom maar op met dat derde trimester, ik begin steeds nieuwsgieriger te worden naar ons jongetje!
27 weeks pregnant. It almost looks like I have the intention to involve cat Thijs in every belly-photo, but that's not true, we just have an extremely curious cat. I'm feeling ok, despite a bit of pain in my back. Three more months to go, I'm getting more and more excited about finally meeting that little boy in my tummy!