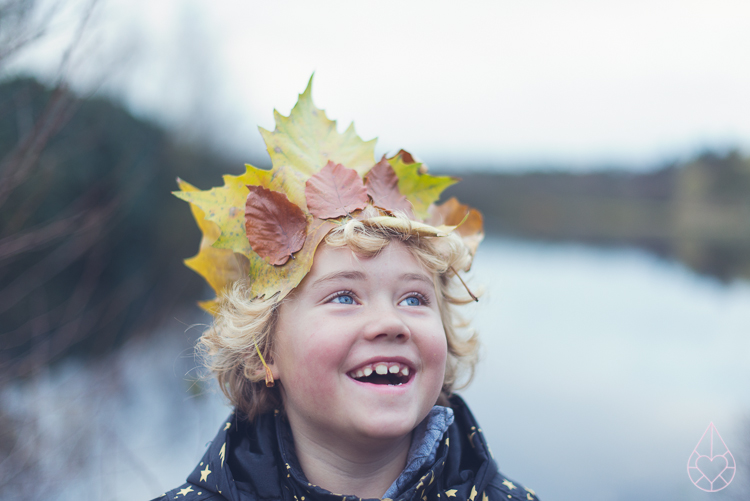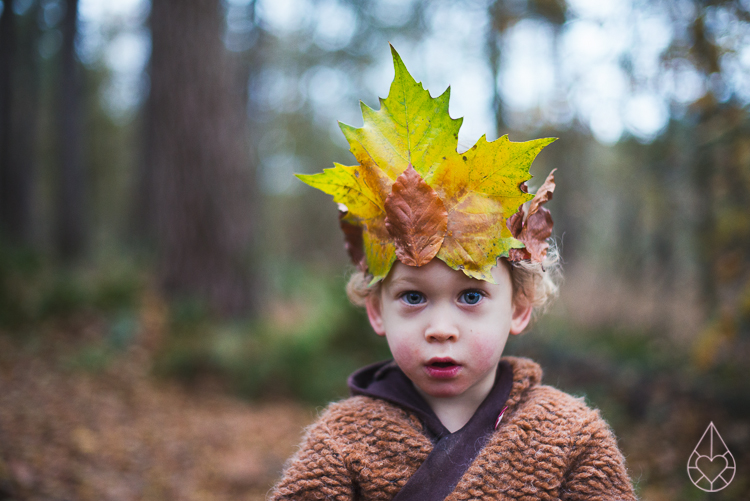 Het is weer december. Dat merk ik doordat ik rond deze tijd elk jaar weer teveel dingen in te weinig tijd probeer te proppen. Het is druk op mijn werk, het is druk met allerlei projecten rondom Zilverblauw en op de valreep neem ik ook nog een stel optredens aan, zodat mijn weekend-blogtijd geminimaliseerd is. Gelukkig had ik tussendoor nog even tijd om een mooie bladerenkroon te maken met de jongens.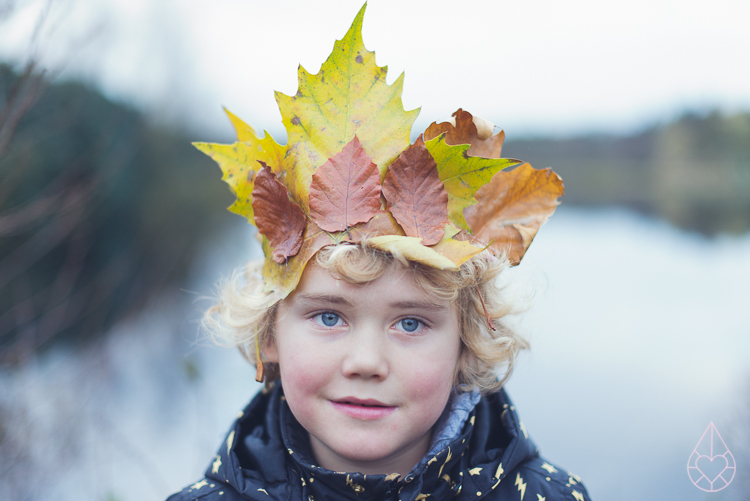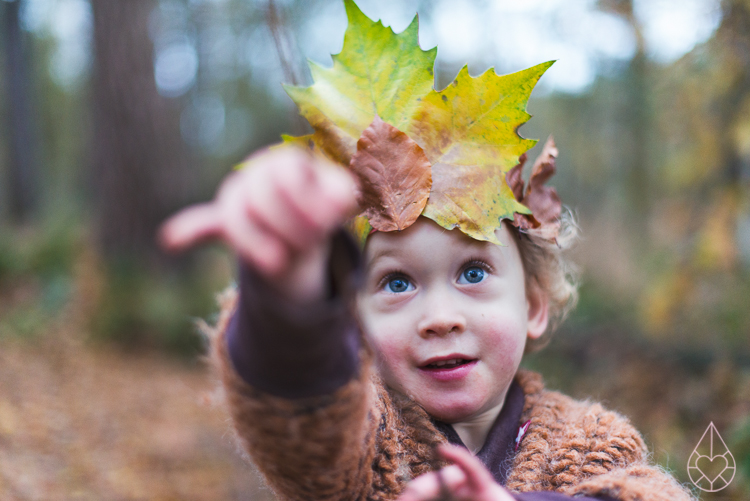 Het maken van zo'n kroon is supersimpel: zoek een stel mooie bladeren en stik ze vast op een reepje vilt. (met naaimachine of met de hand) Vervolgens knip je aan beide uiteinden van het vilt een gaatje, doe er een touwtje doorheen en strik vast om het hoofd van je kind. Het kan natuurlijk ook met een stukje elastiek. Tadaa!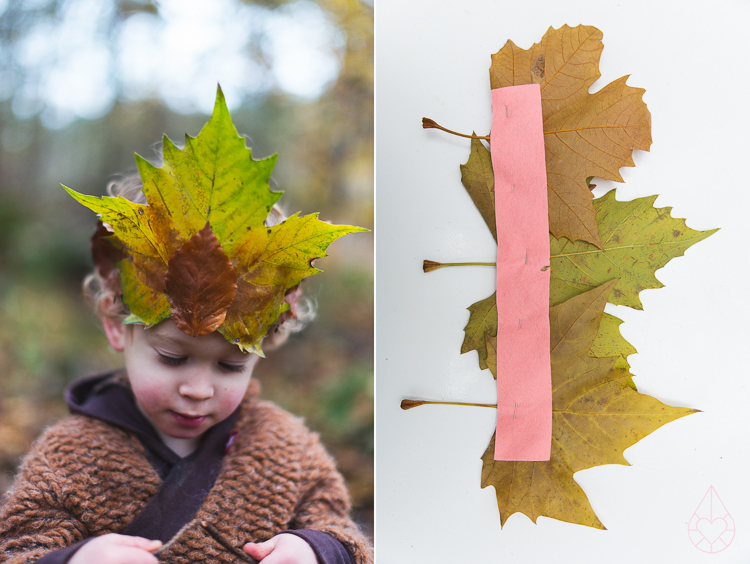 Making this crown is super easy: just use the leafs you like and stitch them onto a piece of felt. You can do it by hand or use the sewing-machine. Then, cut two holes in the ends of the felt and use some thread or wool to fasten to the head of your child. You can also use elastic band. Have fun!
'Kindjes' is gebaseerd op dit schitterende project. In Nederland en België doen Fie, Mamajulesbrussels, Deb, Arnika, Sacha,Denise, Renate, Sofie, Suus, Marieke, Rosalie, Tessa, Janneke, Jolanda, Batseba, Elogent, Eef, Ilse, Frullemieke, Sharmayne, Jane, Janneke, Nininoes, Stephanie, Liesje, Vanessa, Inge, Corine, Minette, Petra, Eliza, Ineken, Fijnedag, Sandra, Moira, Dani, Astrid, Lidia en Maai met mij mee. Meedoen kan nog steeds. Laat hieronder in de comments een link achter en ik zet je bij de volgende post op de lijst. Fijne avond allemaal!
p.s. Ik ga de winterdierenpagina nu updaten, heb weer fantastische inzendingen binnen gekregen! Heb je je winterdier geprobeerd te sturen, maar lukte het niet? Mijn mailbox was gisterenavond vol, vandaar. Inmiddels doet 'ie het weer.