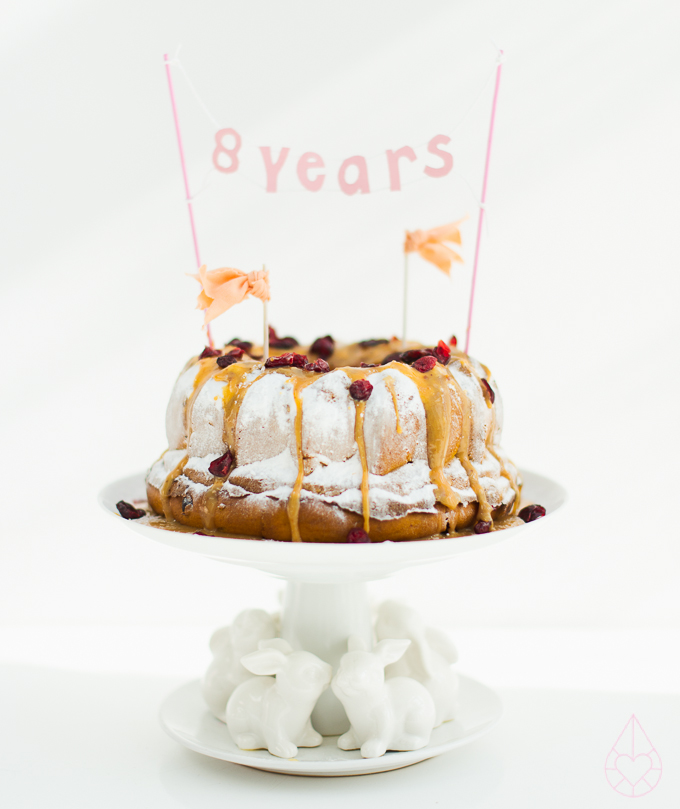 Normaal geven we niet zoveel om 'speciale data', maar omdat we nogal een heftige periode achter de rug hebben, leek het me dit jaar mooi om eens extra stil te staan bij de liefde. Ik bakte deze pompoen-tulbandcake, losjes gebaseerd op dit recept. In plaats van de diepvriespompoen gebruikte ik een verse, hele pompoen, in stukken gesneden en gekookt. Ik maakte de saus wat meer vloeibaar door extra melk toe te voegen. De poedersuiker hoort er oorspronkelijk niet bij, maar strooide ik over de cake omdat ik dat er zo feestelijk uit vind zien. In plaats van een keukenmachine, die we geen hebben (al droom ik van deze) gebruikte ik onze goedkope HEMA-staafmixer. Dat gaat prima.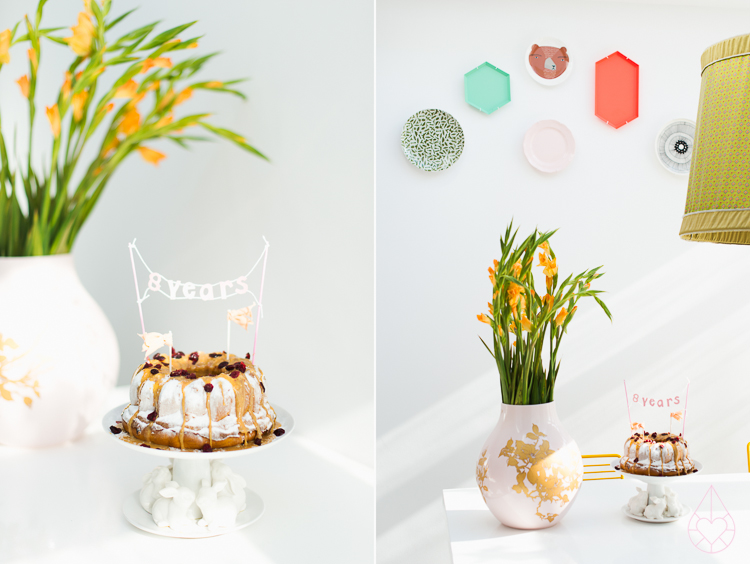 De '8 years'-banner maakte ik zelf door twee grote saté-prikkers roze te schilderen. Vervolgens tekende ik de letters op een roze papiertje, knipte ze uit en plakte ze met dubbelzijdige tape op de touwtjes, die ik daarna aan de saté-prikkers knoopte. De vlaggetjes maakte ik van witgeschilderde saté-prikkers en twee stukjes stof.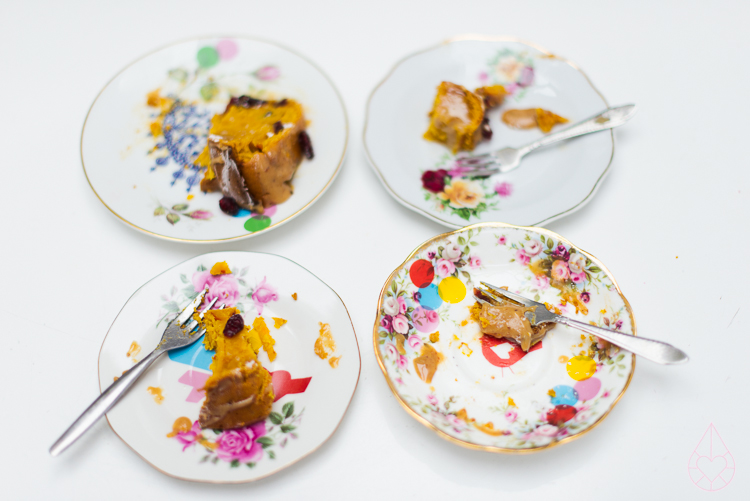 Normally, I'm not really into anniversary-things, but since last period was pretty filled with worries, we decided to pay a bit of extra attention to our 'special date'. I baked a pumpkin-cake, based on this recipe. (only in Dutch, sorry) We never had a pumpkin-cake before but liked it a lot. Kinda strange that there's a whole pumpkin hidden in this cake, isn't it?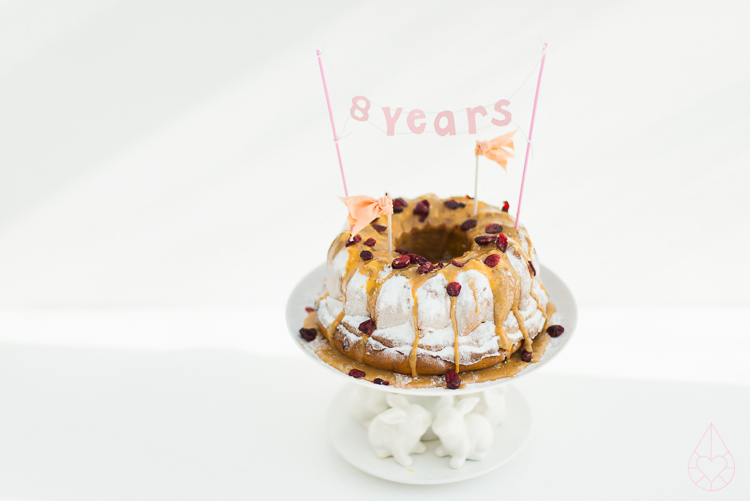 FYI: ik zette een wit bord op de konijntjeskandelaar die ik hier vond. De gebaksbordjes zijn van de kringloop en van Nina. Fijne maandag!
FYI: I created a cakestand by placing a white plate on the candleholder with rabbits I found here. One plate is thrifted, the others are bought at Nina's shop. Happy monday!