Zilverblauw is genomineerd voor een Dutch Mom Blog Award, in de categorie Interieur en Lifestyle. De Dutch Mom Blog Awards zijn dé awards voor Nederlands beste fashion, interieur en parenting blogs en worden op zaterdag 13 september 2014 uitgereikt op het 100% Mama Event in Rotterdam. Leuk hè?
Nou, laat me jullie een geheim vertellen: ik ben een perfectionistische controlfreak. Dit blog maken is wat ik zo ongeveer het liefste doe, het is mijn kunst, mijn creatieve uitlaatklep. (officieel heet Zilverblauw niet voor niets Zilverblauw Kunsten) Als ik alleen al dénk aan het idee dat een jury, met o.a. Sanoma erin, er iets van gaat vinden, breekt het zweet me uit. Ik geloof dat dit soort dingen niet echt iets voor mij zijn.
Er is een vakjury-gedeelte en een publieksprijs. Jullie, de lezers, bepalen wie de publieksprijs wint. Vanaf vandaag kun je stemmen op je favoriete blog. Nu zou ik dus eigenlijk moeten gaan vragen of jullie allemaal op mij willen stemmen, maar ik geloof dat dat niet bij me past. Stem dus maar gewoon op het blog wat je echt het leukst vindt, als je wilt stemmen. Stemmen kan via de knop aan de rechterkant of door hier te klikken.
Wat ik wel heel leuk vind: ik mag twee kaarten weggeven voor het 100% Mama Event, waar de awards 13 september worden uitgereikt. Heb jij zin om samen met iemand die je leuk vindt een dagje naar het 100% mama event te gaan? Laat dan hieronder een reactie achter. Ik maak de winnaar op zondag 7 september bekend. Fijne dinsdag allemaal!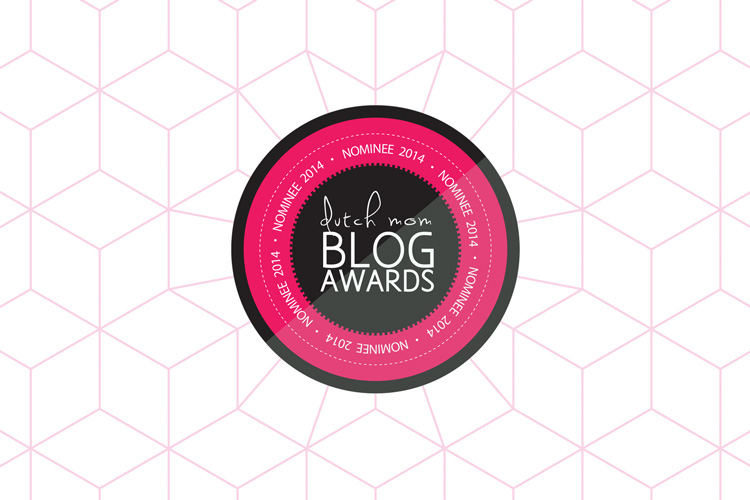 Zilverblauw is nominated for a Dutch Mom blog award in the category Interior & Lifestyle. Of course that's a great honor, but to be honest it totally freaks me out. I'm making this blog with my heart, it's so me, that the idea of a jury (with Sanoma in it!) reviewing it gives me the creeps and sleepless nights. You can vote for me here, if you like. I still love you as a reader if you don't vote, or vote for a blog you like better. Just do what makes you feel good. Because of the Mom Blog Awards I can also give away two tickets for the 100% mama event, the place of the award ceremony. If you'd like to go there with someone you like, please leave a comment below. I'll announce a winner on september 7th. Happy tuesday!