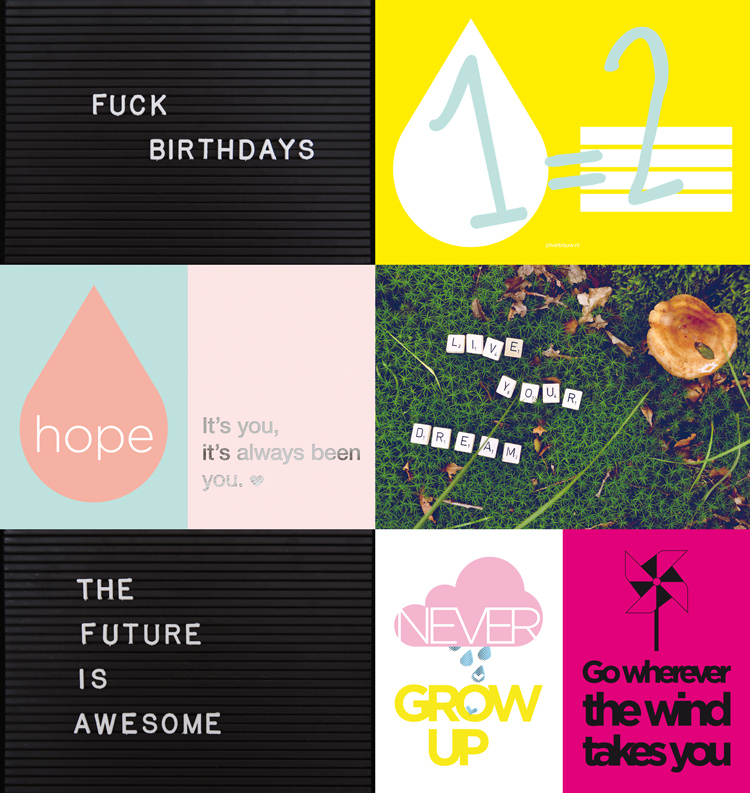 De nieuwe kaarten en de poster staan in de shop! Om dat te vieren krijg je tot en met vrijdag twee sets kaarten voor de prijs van één. Je betaalt de duurste set en krijgt de andere voor niets. Bestel de duurste kaartenset en geef in het opmerkingenveld tijdens het bestelproces aan welke set je er graag bij zou willen hebben. Alle combinaties zijn mogelijk, je kunt dus kiezen voor een posterkaartenset gecombineerd met de nieuwe letterbordkaarten, of twee sets letterbordkaarten, of twee sets posterkaarten. De 'scrabble in the forest'-kaarten doen ook mee aan de actie. Klik hier om direct naar de shop te gaan. Fijne avond!
We added the new cards and the poster to the shop! To celebrate this, you get a free set of postcards with every postcard-order. The second set for free. Simply order the most expensive set and let me know which set you like to receive for free by leaving a comment in the comment box during the order process. All combinations are possible. So for example, you can order two letter board sets, one letterboard set and a postercardset, two postercardsets etc. The shop is open, welcome!
Edit: we hadden een korte iDeal-storing, die is nu gelukkig weer opgelost!