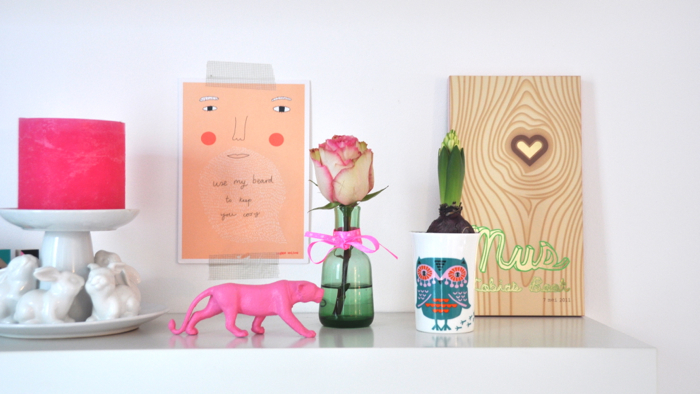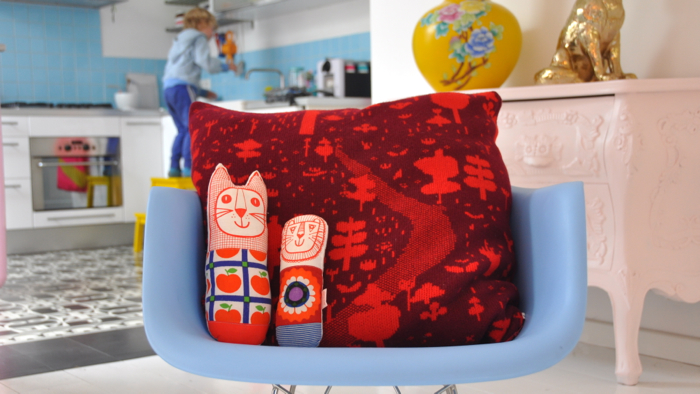 De winter sluipt langzaam ons huis in. Warmere kleuren, hyacinten en mannen met baarden. (zowel op een kaart als in het 'echt'.)
Op de Rocker een kussen van Donna Wilson (dank Yvonne!) en twee knuffels van Jane Foster, via sponsor Dreumesdromen. Dreumesdromen vind ik typisch zo'n winkeltje waarvan ik wilde dat ik het eerder had ontdekt; een verrassend assortiment met veel spullen van ontwerpers die ik een warm hart toedraag. Neem zeker eens 'n kijkje als je dat nog niet gedaan hebt. Fijne week lieve bloglezers!
Winter's coming up and so we're making our home cosy with warmer colors and bluebells. On the Rocker a cushion by Donna Wilson and two plushes designed by Jane Foster. (sponsor Dreumesdromen send them) Have a nice week sweet blogreaders! 
For more 'Home sweet home' on this blog, click the button in the sidebar. For 'Home sweet home' on other blogs, check Barbara's blog.