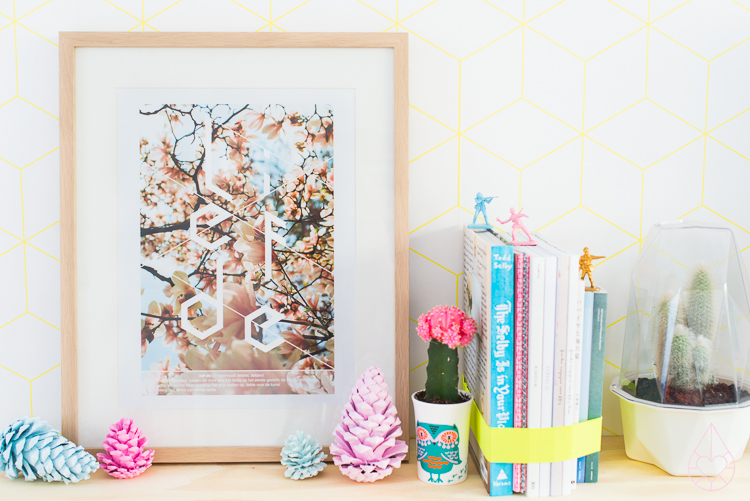 Ik durf het haast niet te zeggen, maar ik heb zin in de feestdagen. Het huis versieren, de kachel aan, peperkoekhuisjes maken met Wolf… Zoek je nog een mooi cadeau voor jezelf, je familie of vrienden? Komende maand, tot en met 15 december dus, krijg je bij elke posterbestelling een 'Liefde'-poster gratis. Om weg te geven, of zelf te houden. Let's spread a little love! Klik hier om direct naar de shop te gaan.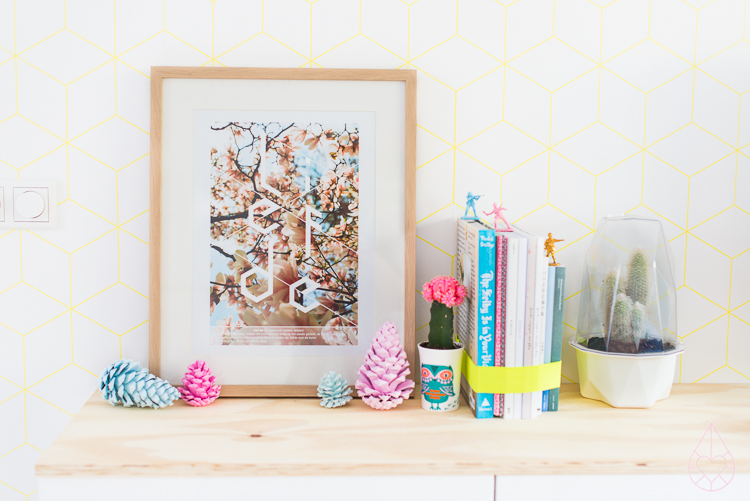 It feels a bit strange to admit, but I'm really looking forward to the holidays. Decorating our home, lighting the stone stove, making gingerbreadhouses with Wolf… Looking for a nice present for friends & relatives? You get a free 'Liefde'-poster on every poster order. Valid until december 15th. Let's spread a little love, go to the shop! (Liefde means 'love' in Dutch)
FYI: de dennenappels heb ik zelf geschilderd, met simpele acrylverf van Action. Het was best een werkje, maar wel heel leuk om te doen.