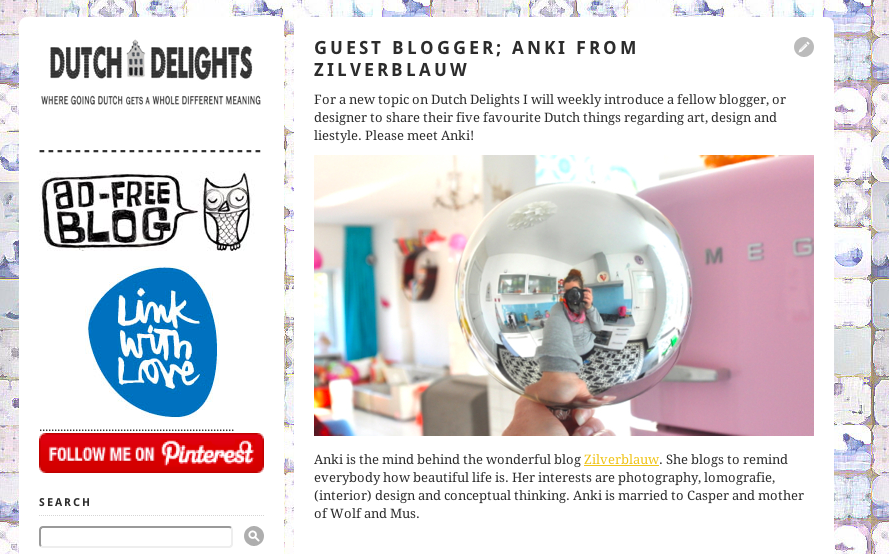 Gastblog op Dutch Delights…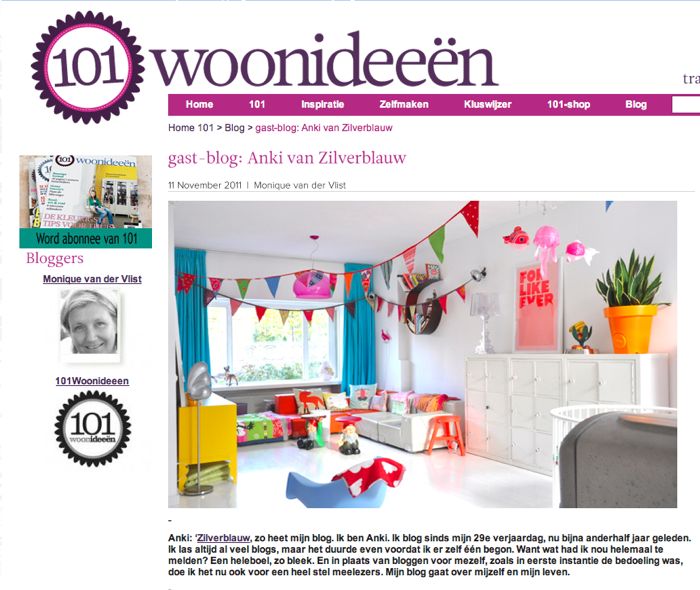 Gastblog voor 101-woonideeën, november 2011, klik hier.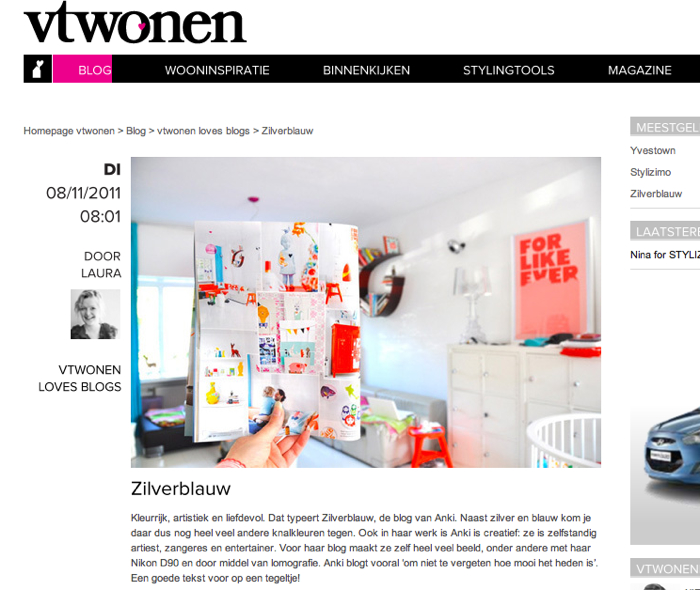 Vermelding VT Wonen loves blogs, november 2011. Klik hier.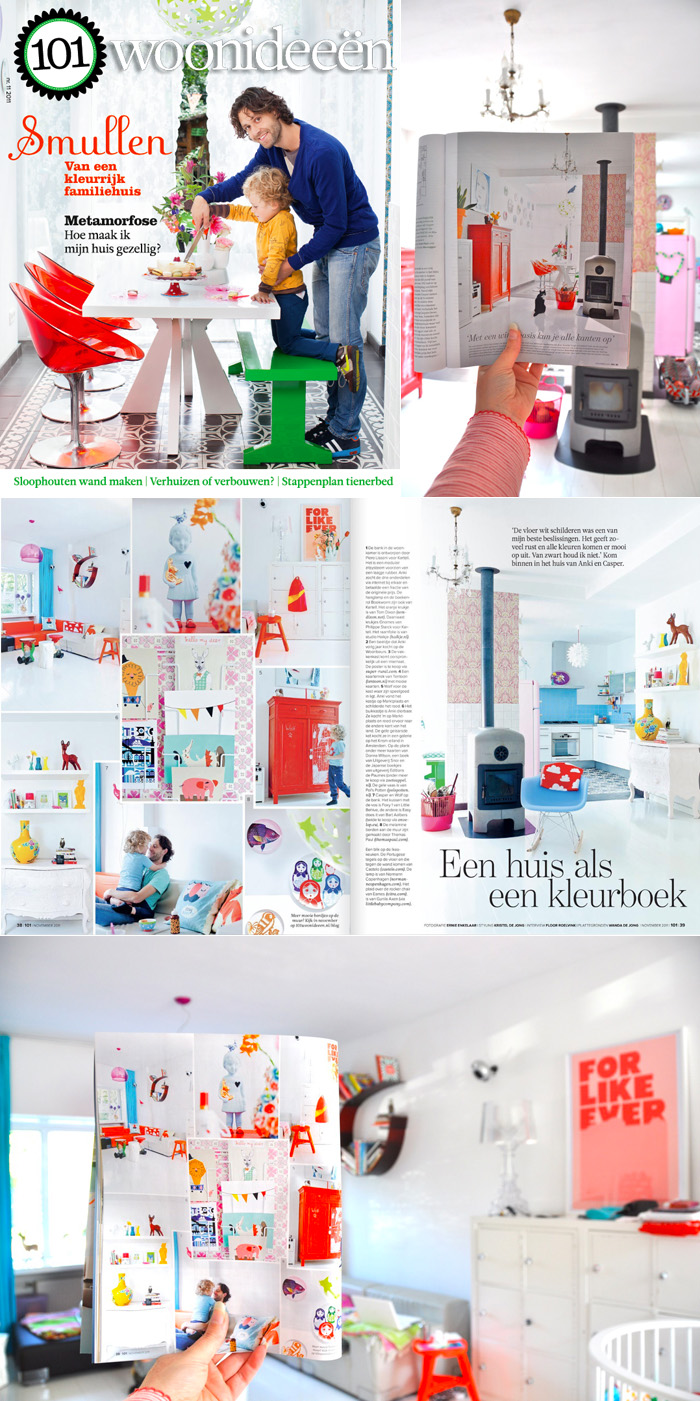 Ons huis in de 101-woonideeën, editie november 2011.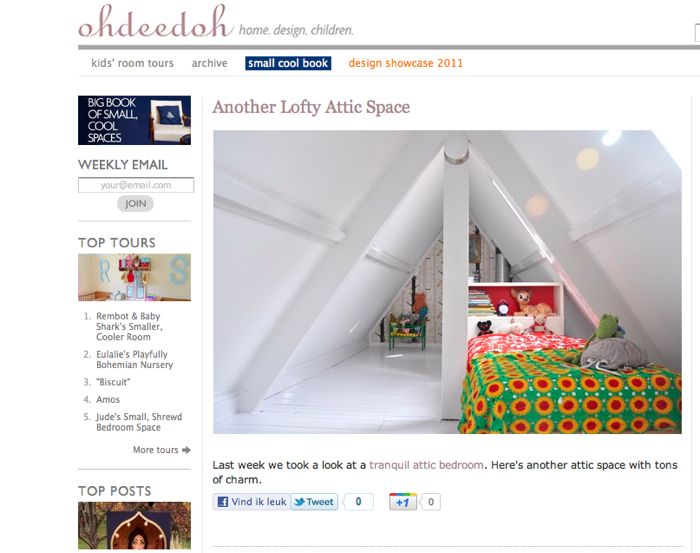 Wolf's kamer op het Amerikaanse Ohdeedoh, click hier om het artikel te bekijken.
Wolf's room at Ohdeedoh, click here to see it.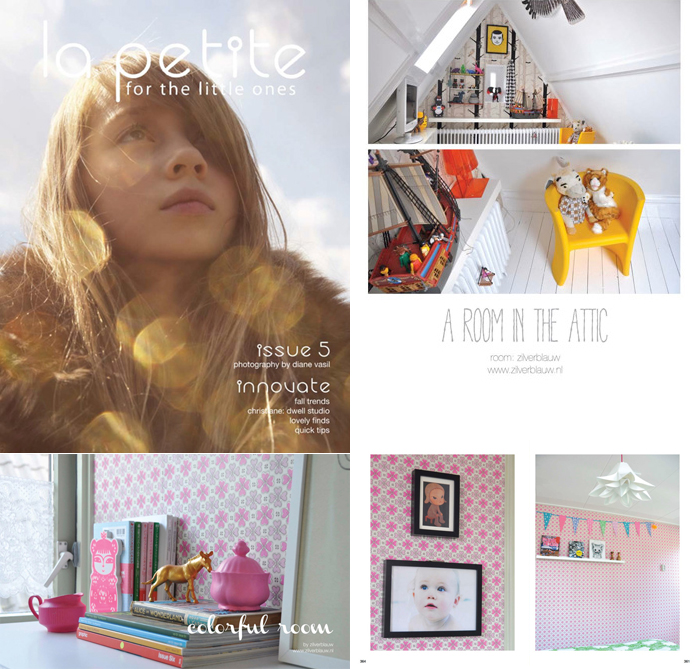 Onze slaapkamer en Wolf's zolder staan in de nieuwste editie van het Amerikaanse La Petit Magazine! Klik hier om La Petit Magazine online te bekijken. Onze kamers vind je helemaal aan het einde.
Our bedroom and Wolf's attic are in the newest edition of La Petit Magazine! Click here to see the online mag, you'll find our rooms almost at the end.
Wolf in Viva Mama, juni 2011
Wolf in Dutch magazine Viva Mama, june 2011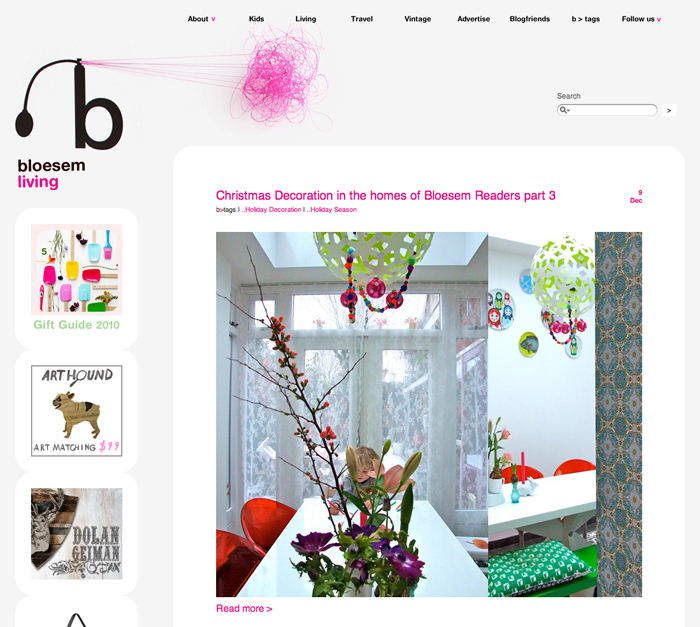 Ons huis op Bloesem, december 2010. Zie hier de volledige post.
Our home featured at Bloesem-blog, 12-2010. Click here to see it.
And on the following blogs:
Bees and Applegees
Frau Heuberg
More to come!!